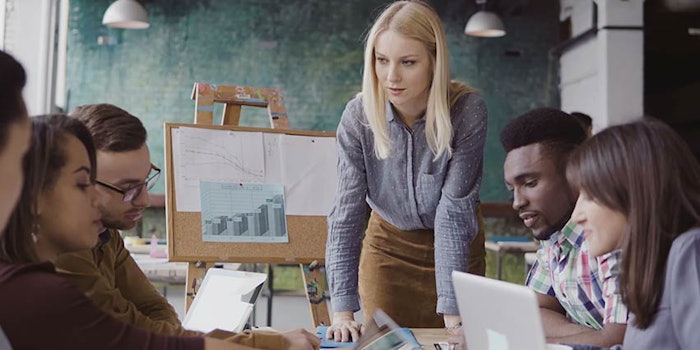 As they grow, beauty and personal care brands can break through growth obstacles by optimizing their operations, financing, teams and more.
Hosted by Jeb Gleason-Allured, editor in chief of Global Cosmetic Industry, this free webinar, which is now live, will offer real-world insights on achieving sustainable scale-up from an array of experienced industry insiders.
Sign up for free to watch now.
1. Building a "Challenge Circle" Network for Growth
Featured expert: Alisa Marie Beyer, CEO, Spa Girl Cocktails
Yes, a polished deck is important, rapid sustainable growth is required, significant market size and scale vital, and proven path to profitability mandatory.
But the real way to ensure that you get your capital is to create a network of supporters who personally want to see you succeed and are willing to tell you what you need to do to get there.
This is the network that will challenge your pitch approach, rip apart your deck, request real-world and validated financials, and ask the hard questions. In short, they make sure you are truly buttoned up and investor ready.
2. Financing Your Beauty Business
Featured expert: Ada Polla, CEO, Alchimie Forever
Building and scaling a successful brand is critical for building and scaling a successful brand.
Drawing from her own career in brand-building, Polla will explore the pros and cons of various sources of financing, including angel investors, personal savings and credit cards, venture capital, family, and beyond.
3. Preparing Your Beauty Company for Growth and Scale
Featured experts: Chris Seidel, Director of Global Supply Chain, cosmetics start-up, and Courtney Velasco, Industry Marketing, Health & Beauty, NetSuite
Beauty brands must make several considerations to guarantee success at launch and growth over time.
This presentation will highlight the following operational areas and advice for current brands to consider as they mature and grow:
How to plan the supply chain for a direct to consumer beauty company
How to assemble your team to support the launch
How to choose the right technology to support the launch and scale with growth