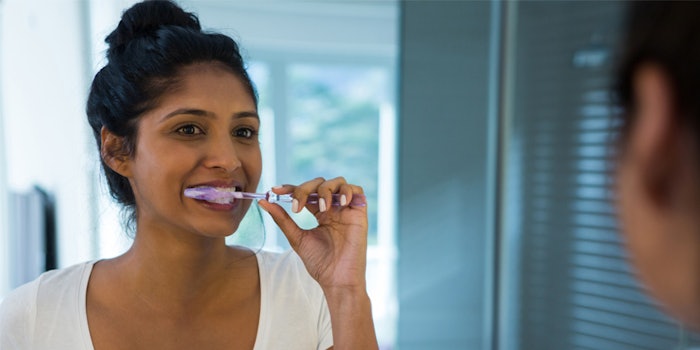 A recent report published by Future Market Insights shows that global sales of oral care are expected to reach $96.1 billion in the United States by 2031. 
According to the firm, an increase in the number of cases in dental caries, periodontal diseases and others has boosted the demand for oral care products. The rising awareness of oral hygiene, government expenditure on dental health care and increasing number of small/private clinics are also factors accelerating growth in this market.
See related: Oral Care Refresh; Intersecting Function with Beauty and Innovation
Toothpaste Trends
Consumers are reportedly seeking organic and herbal toothpastes, as well as those that do not contain added flavors and chemicals. In turn, toothpastes have emerged as a top-selling oral care product, accounting for more than 50% of sales through 2031.
Regional Comparison
In comparison with U.S. projections, the UK is expected to register 2.4% year-over-year growth in 2021, after a year of unimpressive growth in 2020. Also, the German market is set to see a CAGR of more than 6% through 2031. 
See related: CO. by Colgate Launches Oral Care for Gen Z
Toothbrush Segment
Finally, the toothbrush segment is expected to see significant growth during the forecast period of 2021-2031, with a CAGR of 5.9%. This is attributed to a growing prevelance of electric toothbrushes and awareness of oral health.