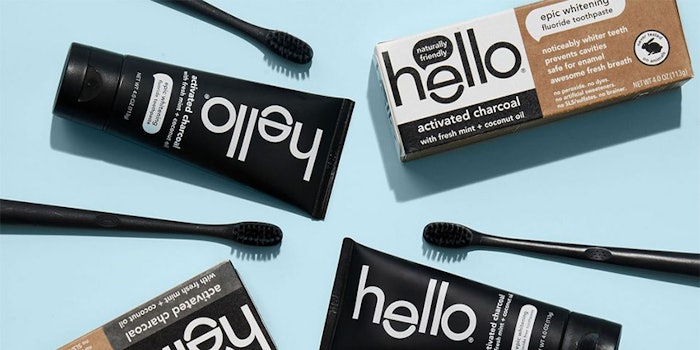 Hello Products has launched its Hello friendly dental pass, a program that helps users save money at the dentist.
Related: Hello Products Dives Into Deodorants
With Hello's dental pass, an individual or a family can save 20-50% on most visits to a participating dentist in network.
Hello offers two passes, a 30-day dental discount plan for $20 and an annual pass starting at $99 plus a one-time non-refundable processing fee of $20.
"Hello's mission is to create the most naturally friendly, effective, irresistible personal care products as possible, in the friendliest way possible," said Craig Dubitsky, friendly founder at Hello Products and chief innovation strategist at Colgate-Palmolive Company. "We believe the notion of friendly should extend to dentist visits, too, which is why we teamed with the folks at Careington, a leader in the discount plan organization (DPO) market, to create the hello friendly dental pass. We're excited to give our brushers something else to really smile about."
Greg Rudisill, senior vice president of strategic partnerships at Careington International Corporation, said, "Careington is very excited to partner with Hello Products to provide the hello friendly dental pass program for their many customers throughout the nation. The dental pass program was designed to help individuals and families save money on their dental care so they can access more affordable treatment. Hello Products is already providing their customers with the essential dental care products they need to keep their mouths healthy, and the dental pass program will provide another valuable resource."