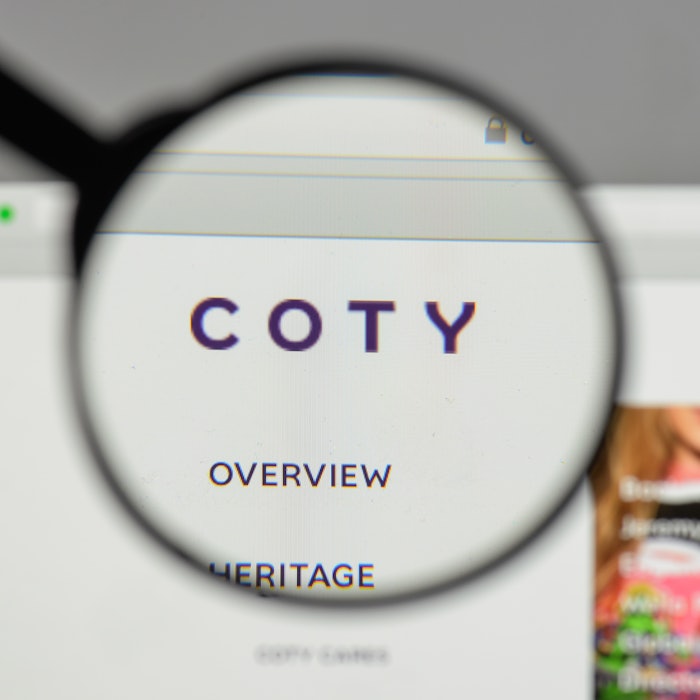 Coty's Investor Day at the New York Stock Exchange outlined the company's growth plan through financial year 2021.
Key elements of the company's strategy include continued boosting of the consumer business, accelerating luxury fragrances and establishing itself as a key player in prestige makeup, while also building a skin care portfolio across prestige and consumer beauty divisions and enhancing e-commerce and direct-to-consumer capabilities.
The company is also focused on expanding in China through prestige and some consumer beauty brands.
The company has identified cost savings of $75 million for fiscal 2021. It is also targeting an adjusted EBITDA of at least $900 million for fiscal year 2022, and about $1 billion in calendar year 2022.
Other highlights:
Net revenues to grow 6% to 8% annually through fiscal 2025 and beyond
Gross margin to reach mid 60% by fiscal 2021
Adjusted operating margin expansion of 50-70 bps annually through fiscal 2025 and beyond
Adjusted EBITDA to grow at 9% to 11% annually through fiscal 2025 and beyond
Adjusted EPS above 30% CAGR through fiscal , with mid to high teens % growth thereafter
Complete divestiture of remaining 26% stake in Wella by fiscal 2025
Sue Y. Nabi, Chief Executive Officer of Coty, said: "Coty has reclaimed its position as a true beauty powerhouse. We expect to outperform the beauty market through FY25 and beyond. I am very proud of the significant progress our teams have made, delivering against each of our strategic pillars. I am more confident than ever in Coty's future and our ability to deliver significant value for all of our stakeholders. Coty's unique and beautiful portfolio of brands, our talented team, and our single-minded focus on delivering sustainable, profitable growth, coupled with targeted reinvestment, are enabling us to evolve. We continue to capitalize on the tremendous growth opportunities in prestige fragrances, skin care, China, clean beauty and e-commerce."