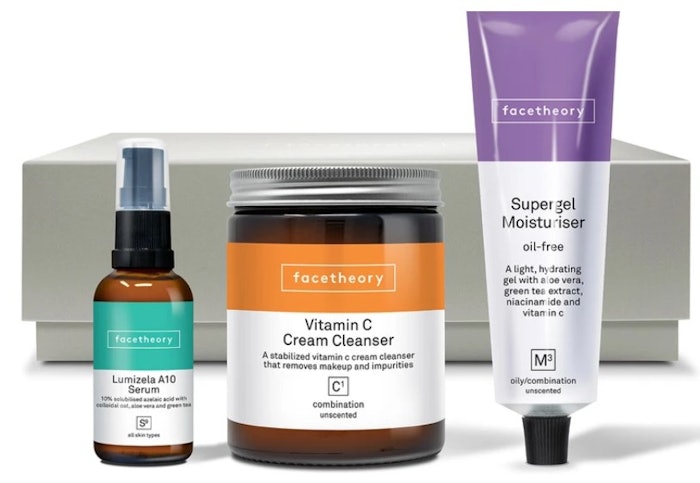 Facetheory, a U.K-based skin care brand, has received a £10m investment from Active Partners that will be used to expand international growth in Europe and the United States, as well as hire employees and invest in research and development, according to The Star.
Previously: SuperOrdinary's $25M Investment in Crea to Boost Southeast Asia Reach
The publication reports that turnover has increased from £2M to £15M in the last three years.
In addition, more than 40% of business is reportedly exports.