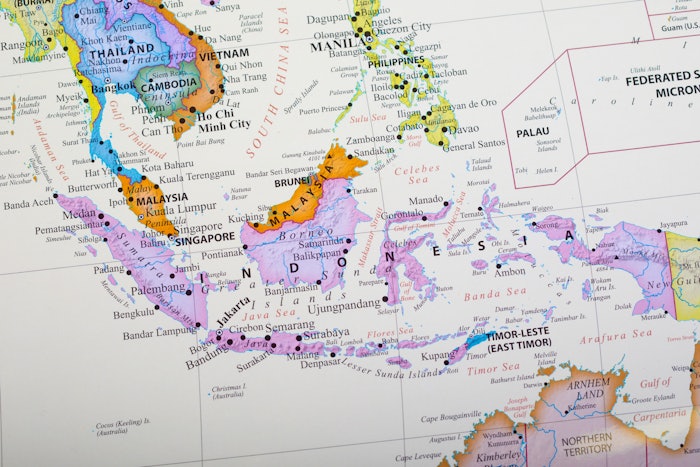 SuperOrdinary has made a $25-million minority stake investment in omnichannel commerce firm Crea to extend SuperOrdinary's reach into Southeast Asia.
SuperOrdinary will pair its global demand generation, distribution, branding and marketing, consumer data analytics, and product registration services with Crea's CUSP omnichannel technology platform to "gather key business insights, optimize inventory and increase social engagement," according to an official announcement.
Previously: SuperOrdinary Launches Lula CBD Beauty
Crea is reportedly expected to triple its revenue in 2022 and grow by 500% by 2023. Its brand partner portfolio, which currently includes Lancôme, Kiehl's, The Body Shop and Clarins, has grown more than 400%.
During this same period, SuperOrdinary has reportedly doubled its revenue via brand partners such as Drunk Elephant, The Ordinary and Supergoop!.
Per the official announcement, e-commerce in Southeast Asia grew 85% during the pandemic, while 80% of all consumers are expected to shop digital by the end of 2021.
In addition, the beauty and personal care industry in the region is expected to grow by more than 5% annually.
"We are thrilled to partner with CREA and offer our portfolio of beauty brands a cost-effective, one-stop-shop solution to enter one of the fastest-growing digital consumer markets for beauty and personal care," said Julian Reis, CEO and founder of SuperOrdinary. "Digital commerce in Southeast Asia is experiencing an unprecedented boom and CREA's team has played an integral role in allowing its portfolio of more than 70 prominent lifestyle brands to capitalize on this trend."
"Southeast Asia presents a unique opportunity for global brands with young digital savvy consumers who are increasing their consumption power and avidly engaging with global trends through digital media. Entering these markets with a digital first approach is key and Crea is uniquely positioned to enable this opportunity with a omnichannel strategy," said Aimone Ripa di Meana, Crea's co-founder.
Alessandro Piscini, Crea's co-founder, said: "Crea has built a unique value proposition through our proprietary technology, CUSP, logistics infrastructure and a world class team that makes entering Southeast Asia simple for global brands."