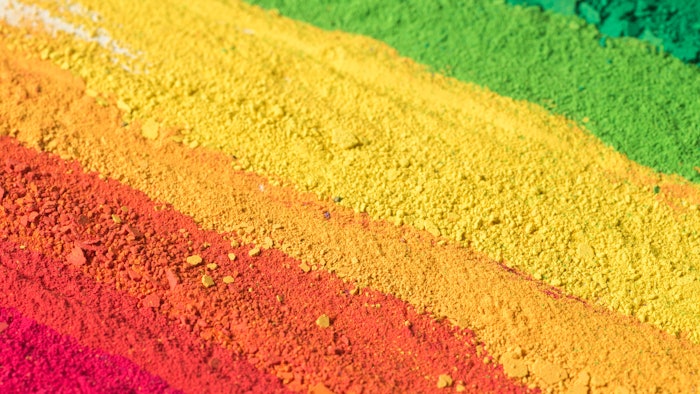 The Heubach Group and SK Capital Partners announced the completed acquisition of Clariant's Global Colorants Business (Clariant Pigments). The combined business will operate under the Heubach brand, creating a global pigment technology leader.
The newly combined Heubach Group will provide comprehensive color solutions, including a broad portfolio of organic, inorganic and anti-corrosive pigments, pigment preparations, dyes, colorants and specialty materials. The organization will operate from 19 manufacturing facilities across Europe, the Americas, Asia and Africa, which employ approximately 3,000 people. The headquarters of the Heubach Group will be established in Vienna, Austria.
Johann Heubach, of the Heubach Group, stated, "The new Heubach is a world-class organization with great talent, technology and assets. For us, product excellence and sustainability are core. We are well-positioned to create significant value for our customers and business partners across the many industries we serve."
Aaron Davenport, a managing director of SK Capital, noted "The combination of Heubach and Clariant Pigments creates an industry leader committed to the highest standards in manufacturing, quality and service. We look forward to supporting management in the growth and improvement of [the group] by investing into talent, innovation and market expansion."
In conjunction, the Heubach Group announced the appointment of Stefan Doboczky as its chief executive officer (CEO), effective Jan. 10, 2022. He joins the group having most recently served as CEO of Lenzing AG, a global leader of cellulosic fibers and biochemicals. Prior to Lenzing, Doboczky was member of the managing board of Royal DSM, the Dutch Life Science and Material Science Group, where he spent almost two decades in various general management roles. Doboczky holds a doctorate in natural science from the Technical University of Vienna, as well as an MBA from IMD in Lausanne.
Doboczky noted, "I am very excited to join the new Heubach Group. I am convinced that by combining these successful businesses we will create a powerful offering for our customers in the pigment and colorant space."