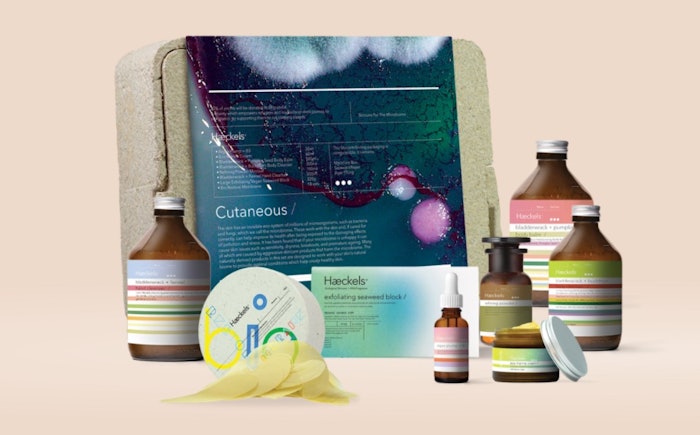 The Estée Lauder Companies has invested in British skin care and fragrance brand, Haeckels.
All Haeckels products are made in-house, creating a circular economy that includes an ecosystem of locally harvested seaweed. 
Haeckels House, immersive spa treatment spaces, were launched in 2019 and 2020 in Margate and London, respectively. 
The investment from Estée Lauder will enable Haeckels to continue championing sustainability, creating new products and fighting for greater transparency in beauty.
In addition, the investment allows Estée Lauder to further scale and support Haeckels' development and continued success on a global level through shared information and driving innovation in the sustainability space.
Charlie Vickery, managing director, Haeckels, said, "The Estée Lauder Companies understands what we do and the love we have for it, with a shared goal to pioneer and disrupt the beauty industry. This minority investment provides us the freedom to continue with our vision and purpose. We thank The Estée Lauder Companies for their commitment to our future, and are excited to be joining the company, which has felt like a family since day one."