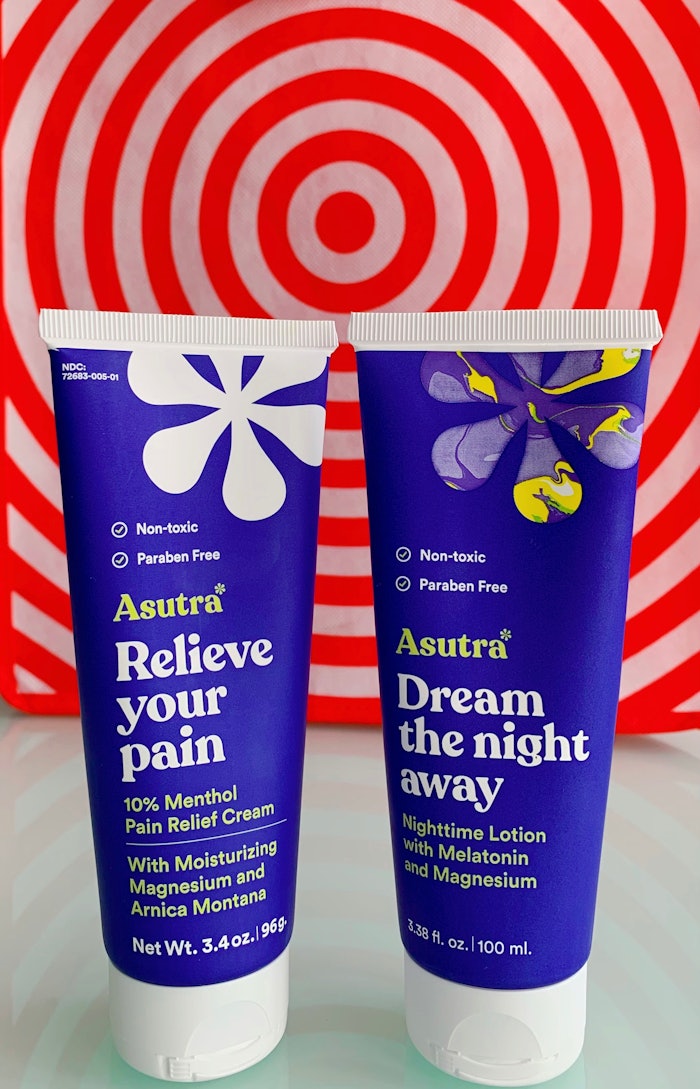 Asutra is celebrating Asian American and Pacific Islander (AAPI) Heritage Month in May by giving back to two nonprofits, The Very Asian Foundation, which is "committed to amplifying diverse AAPI voices through education, storytelling, and community connection," and the National Asian Pacific American Women's Forum (NAPAWF), which works to "elevate AAPI women and girls to impact policy and drive systemic change in the United States."
On May 3, Asutra founder Stephanie Morimoto will moderate a panel discussion with Michelle Li and Gia Vang, TV anchors and co-founders of The Very Asian Foundation, and Sung Yeon Choimorrow, executive director of NAPAWF, for Target's AAPI Business Council.
The discussion will focus on empowerment through reflection, representation and self-advocacy and the impact of AAPI discrimination and attacks on mental health. 
Throughout May, the brand will share the stories of these organizations' women leaders, their impact and highlight ways to help.
At the end of the month, the brand will make "major financial donations" to The Very Asian Foundation to help schools in need buy AAPI books and NAPAWF to expand the visibility of AAPI women and their policy impact.
Meanwhile, Target will feature Asutra on its landing page celebrating AAPI owners and founders. The brand will offer deals on products throughout May, including the newly launched Dream the Night Away melatonin lotion with magnesium and Relieve Your Pain menthol and magnesium pain cream.
At the same time, Walmart.com's beauty department will feature AAPI-owned brands, including Asutra.