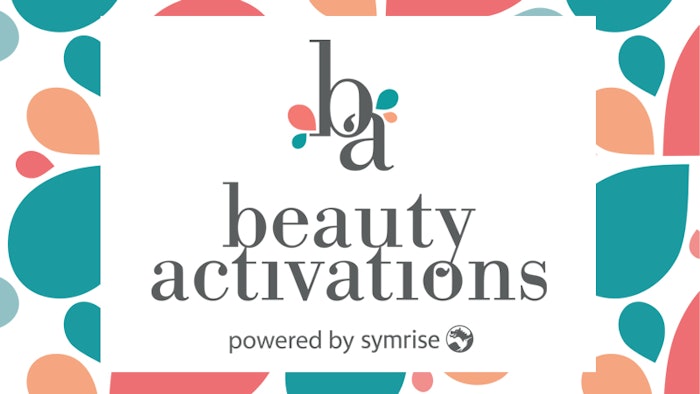 Symrise Cosmetic Ingredients has launched the Beauty Activations brand accelerator in North America to assist brands with speed-to-market formulation expertise, as well as marketing and sales expertise. To learn more about its services, contact the company here.
The platform offers marketing insights and analysis, custom formulations, and access to Symrise hero ingredients and "modern" preservation systems.
The concept is designed to simplify product development, while supporting sustainability and market-ready, on-trend innovation.
"As one of world's top 10 most sustainable companies, we at Symrise propel beauty brands to the next level with our extensive expertise and comprehensive cosmetic ingredients portfolio," said Timothy Kenny, president of cosmetic ingredients North America at Symrise. "By partnering with beauty brands, we aim to support and develop their product lines with clean, conscious, modern, and sustainable solutions." 
"This three tier-concept emphasizes our position as a recognized global leader in the personal care space," said Michele Robertson, director product innovation, cosmetic ingredients, Symrise. "Symrise Cosmetic Ingredients possesses a unique global network of expertise. This includes formulation labs around the world, 360-degree marketing resources, consumer insights and technical expertise to drive innovation."