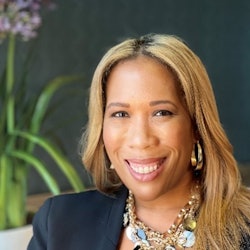 Maesa has named Shenée Rayford its chief human resources officer, effective June 1, 2022.
Reporting directly to CEO Gianni Pieraccioni,  Rayford will assume global responsibility for the entire HR function including, people management and development, organization design, talent acquisition and retention, training, compensation, office management and business partnership.
Rayford joins Maesa from Medecision where she held the role of chief human resources officer. She has held previous roles at Target Corporation, Kohl's, ITW and Davita.
Pieraccioni said, "Maesa is at a pivotal point as we continue to expand rapidly and grow our footprint across the globe. As we seek to always bring the future into the present, it starts with our team and with our organizational culture and it is a privilege to have Shenée join us to lead and help define the next phase of growth and evolution for company."