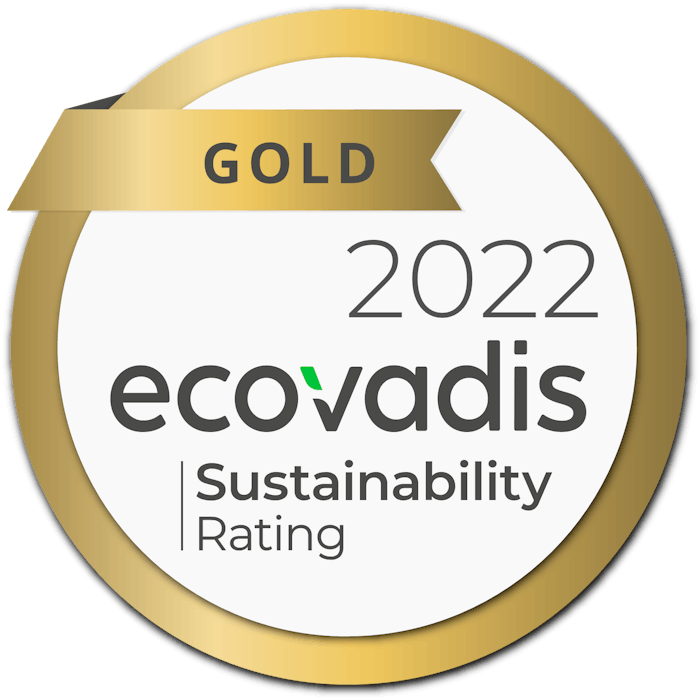 Oxygen Development's largest production facility and global headquarters in West Palm Beach, Florida, has earned an EcoVadis gold medal for the second year in a row.
The contract manufacturer of color cosmetics, skin care, hair care and body care products racked up a score of 74 out of 100 for 2022—a 5% increase over its 2021 score—from EcoVadis, which evaluates the environmental, social and corporate governance of businesses.
Oxygen Development's U.S. facility is now in the top 2% of all companies rated by EcoVadis in the cosmetics product manufacturing industry.
To continue to make progress with its sustainability practices, Oxygen Development is actively engaged with corporate social responsibility (CSR) organizations like EcoVadis, the Carbon Disclosure Project and Sedex.
Oxygen Development undergoes annual assessments with these CSR organizations to ensure continuous improvement of its sustainability and social responsibility performance.
In addition, the company became a signatory to the United Nations Global Compact, a nonbinding pact to encourage businesses to adopt sustainable and socially responsible practices.
Oxygen Development also published its first annual Communication of Progress report, outlining how it is moving the needle in sustainability.
With these tactics in place, Oxygen Development is aiming to have each of its sites earn the EcoVadis platinum medal.
"To operate responsibly, in alignment with universal sustainability principles, is no longer just a trend," said Alex Venot, vice president of corporate development. "It has become a standard in our industry."
CEO Phillipe Cohen said, "When it comes to the environment, health and safety, business ethics, and sustainable procurement, we want to be on the right side of history."