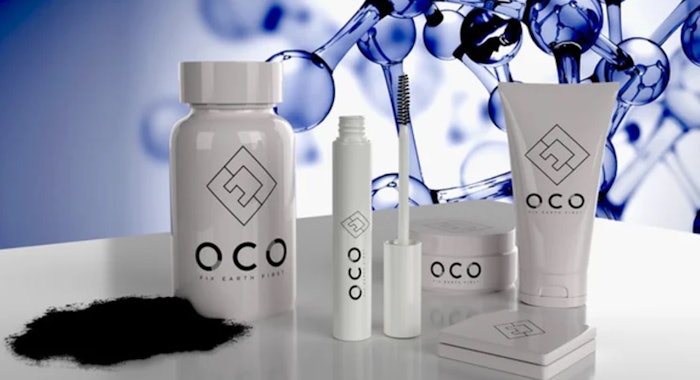 Element Packaging and Oco are partnering to put Oco's powder additive into plastic packaging for beauty in an effort to eliminate waste.
The powder additive is made from sequestrated CO2 and inorganic powder feedstock, which is said to give more strength to the plastic materials. It increases tensile strength, longevity and durability and extends the lifespan of recycled plastics by at least four times when mechanically recycled.    
This partnership allows for the use of a high level of post-consumer waste (PCR), ocean-bound plastic and PIR (post-industrial recycled).
The additive improves the molecular structure of plastics, allowing for recyclability and integration into current recycling streams. It also allows materials to keep the Food Grade designation for added safety (FDA approved).    
Madison Savilow, co-founder of Oco, said, "We're upcycling waste instead of introducing new virgin materials to the world."
Nick Gardner, co-founder of Element Packaging, said, " We are primarily integrating it into packaging that will most probably—if not certainly—end-up in landfill. We are currently using it with LDPE and HDPE (low density and high density polyethylene), and PP (polypropylene), but the possibilities are infinite. We focus on applications with tubes, deodorant sticks, tottles, PP mascaras components, which are less likely to be recycled because of the sheer physical size. Our partnership allows us to make packaging with fully sequestered carbon which also increases durability, recyclability, and material performance."