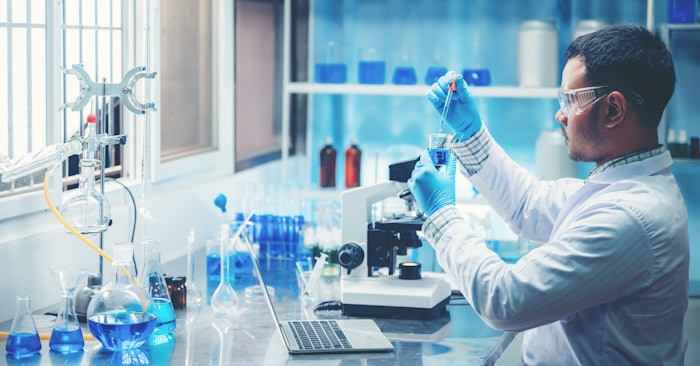 Photo Credit: Chokniti
Apoena Biotech has announced a partnership with distributor Greenact in Brazil. The collaboration allows the capacity to provide biotechnological solutions for the cosmetics industry.
The initial distribution strategy includes three product launches showcased at in-cosmetics Global and NYSCC Suppliers' Day this year. These ingredients include:
Ramnocare (INCI: Not Provided) — A multifunctional biosurfactant with antioxidant and skin protective action. The ingredient is safe for sensitive skin and provides hydration and barrier formation. Further, the ingredient can be used for soap, shampoo and makeup remover formulations.
APOBIO Skin (INCI: Not Provided) — A postbiotic active with pro-aging effects that smooths, firms and hydrates skin with a 53% increase in hyaluronic acid synthesis proven by in vitro tests. The ingredient is formulated with fermented astragalus membranaceus and offers a retinol-like effect.
APOBIO Slim (INCI: Not Provided) — A postbiotic active produced by lactobacillus with anti-cellulite action and skin barrier protection. The ingredient increases the lipolysis process by 45%, aiding fat burning in cells and reducing cellulite, having similar efficacy to caffeine.
Related: Apoena Biotech Bioprospects Microorganisms from the Blue Amazon for Personal Care
The distributor's presence in the national market is expected to accelerate the market introduction of biotech products. In addition, this partnership will contribute to the adoption and consolidation of bioprocesses in cosmetics, toiletries and fragrances, per the company.
Patricia Mendes, head of marketing, Apoena Biotech, commented: "We strongly believe that the future of the personal care and cosmetics industry is intricately connected to our capacity to innovate sustainably. In our pursuit of business partnerships, we seek more than mere contractual agreements; we seek those who share our deep passion for advancing a sustainable and healthier world. Greenact wholeheartedly embraces this commitment, making it an ideal partner."