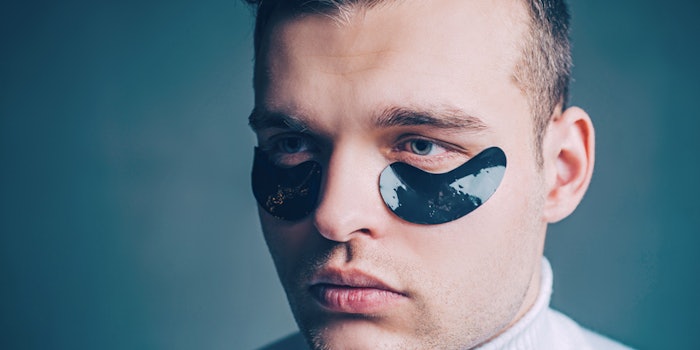 Innovation in male grooming brings the beauty and personal care industry closer to discovering a new world of benefits, claims and textures. Undoubtedly, it is one of the categories with the greatest growth potential in the future.
In fact, a study by Euromonitor estimates the 2019 male personal care market in Latin America is close to reaching $11.27 billion, with a CAGR projection of 4.2% for the next five years.
John Jiménez, senior exploration scientist for skin care and sun care at Belcorp, provided an overview of the current trends that are dominating the male grooming sector, some of which were explored at this year's event in Sao Paulo on September 18-19, 2019.
Bye Bye, Macho
The stereotype of the "Macho Latino," as well as the metrosexual, is on its way out, mainly because the category is evolving in a very energetic way. This is thanks—in part—to the rise of barbershops as well as niche and indie brands.
In Latin America, men are getting more risqué haircuts, waxing their eyebrows and body, dyeing their gray hair, grooming their beards, having cosmetic surgery and using makeup. The increased demand for unconventional products is also driving innovation in product formats and maximum specialization in the category.
Hair Forever
There has been an increase in products—such as oils, balsams, soaps, machines, foams, aftershave, wax, lotions, shampoos and conditioners—specifically for shaving. The same goes for other hair care products, with temporary and semi-permanent dyes, waxes, treatments, styling products and specialized products for coloring beards, mustaches and sideburns. These products are emerging in natural colors as well as more novel tones such as blue, silver and green.
Scalp care is one of the great areas of opportunity for launching new products aimed at the male grooming sector. Gray-reversion has been well received recently and is opening doors to a whole new world of claims.
We are also observing a boom in products aimed at growing and thickening hair—particularly beards, mustaches, eyebrows and sideburns. Devices for men's hair care are everywhere, with new launches co-created using AI, VR, AR and IoT offering highly novel product claims.
Last but not least, one of the latest trends for beards is beard jewelry—including rings and beads, ideal for consumers who like to stand out from the crowd.
Mask-culinity
A recent report by Mintel indicates that the market penetration for men's facial masks is almost comparable to facial treatments. The challenge for brands is to innovate beyond the basic benefits and focus on more specialized areas.
It is therefore essential to learn about men's lifestyles and consumption patterns. For example, offering products that protect against the effects of blue light could appeal to those who spend a lot of time in front of a screen or a mobile phone. Also, developing solutions that control facial hair growth or balance oily skin, as well as other benefits related to luminosity and anti-aging, may be popular.
There are further opportunities for the face with anti-acne treatments, eyebrows products, cleansers, anti-aging products, masks, sunscreens and moisturizers, as well as makeup in the form of translucent powders, corrective foundations, primers, BB and CC creams, undereye concealers, cover-ups, lip balms, mattifying and oil absorbent cloths.
Skin care routines are becoming more complex for men, so brands are launching kits and complete sets that include tools as well as basic and specialized products.
Head to Toe
The full body presents a range of opportunities with bronzers, slimming products, exfoliating creams, soaps, deodorants, bath gels, intimate hygiene products, body hydrating creams, hand creams, enamels and nail products.
We expect to see more specializing in dental care with mouth rinses and breath products; nail care with manicures and pedicures; and tattoo care where we expect to see more specialization in products including sunscreens to preserve color and moisturizers to revive tones.
Additionally, foot care products such as peels for feet and corns, and sock-masks that exfoliate, hydrate, treat and soften cracked heels are currently very popular. As are firming creams for male posteriors with 'lifted', 'firmer' and 'rounder' serving as the new claims.
For more global and North American marketing trends in the beauty industry, be sure to check out in-cosmetics North America's marketing trends presentations in New York City on October 23-24, 2019.