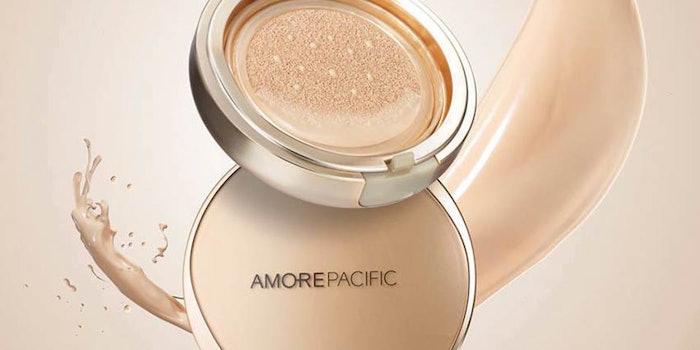 Many Western beauty brands have found the road back from the recession to be a long one. Growth has been steady, but incomparable to that experienced prior to 2008.
The Asia-Pacific market has been a different story. According to Apacmarket.com, the region's cosmetic market is projected to reach $126.8 billion by 2020, with a CAGR of more than 4% through the forecast period. Japan is the leading Asia-Pacific market, accounting for 28% of the region's market share in 2014, but other countries are swiftly catching up.
"In the future, Asia will play a big role to lead in cosmetic trends globally."
"There are several factors for this high growth," said Jin Zhang, principal of beauty market research agency Asia Wisdom. "One, cosmetics was small business before, so for any small business, when a market matures, then you see the growth. And, two, the Internet and social media have played major roles."
Global Brands Evolve to Compete
More cosmetics companies are inching into developing countries, and when they can adapt to that market's needs, they are rewarded by customer loyalty and increased sales.
While L'Oréal has been in India for more than two decades, the company has increased its presence in recent years by establishing R&D centers in both Mumbai and Bangalore, leading to more local jobs and locally sourced ingredients. The company has launched a broad spectrum of brands in the market, from mass lines like Maybelline New York to luxury lines such as Kiehl's and Lancome.
"In the most recent three or four years, there have been a lot of YouTube cosmetics bloggers, who do education, demonstrations and various formats."
In 2013, L'Oréal India announced the acquisition of Cheryl's Cosmeceuticals, a pioneer in professional skin care products and treatments in beauty salons across the country. This was the first acquisition for L'Oréal in India. L'Oréal is now the third leading cosmetics brand in the country, selling more than $350 million in 2014 and experiencing a CAGR over more than 21% over the past seven years.
Skin and Status
"The developing countries like China, Vietnam or Myanmar—they are still quite small, but since economy is growing, you will see a higher growth rate," said Zhang.
She added, "Most classes of people may look more or less the same in Western countries, but in Asia, especially in China, different people can be perceived from their outfits or looks.
So, in beauty, the role of skin care and makeup is to let the women project their social status. This is why the beauty market will continue to grow, particularly in makeup. Although it has a double-digit growth rate, it is still only 10% of skin care market, but it has the potential to be 20% or 30%."
Selfies Are No Joke
As in the West, the cultural changes brought on by social media in the East have led to more education about cosmetics, as well as an increased focus on one's appearance.
"In the most recent three or four years, there have been a lot of YouTube cosmetics bloggers, who do education, demonstrations and various formats," said Zhang. "This kind of personal engagement and education gives a big push to the makeup category growth."
She added, "Some industries joke about the selfie, but if you want to make a good selfie, you have to make a beautiful face. The general message is that the social media conversation has changed, and the sector has grown as a result."
Rural m-Commerce Boom
The convenience of the smartphone makes online shopping for cosmetics easier worldwide, including rural areas in developing countries. According to research performed by Mintel for its Mobile Phone and Apps China 2014 report, growth of smartphone ownership has soared in lower-tier cities and provincial towns, with about one-third of rural customers online.
It's no surprise, then, that Apacmarket.com projects online personal care sales in Asia to experience a CAGR of 10.3% through 2020. According to Mintel, the top three countries from which Chinese customers purchase beauty products online are France (27%), Japan (29%) and South Korea (47%).
Matthew Crabbe, director of research for Asia-Pacific, Mintel, noted, "The continued growth of online retail, backed by increased consumer interest in spending time online, especially in rural areas, combined with the government's support of online sales and an uptake of m-commerce and online payment systems, indicate that online retail will continue strong growth in the near future."
K-Beauty is K-ing
While Japan has enjoyed the largest market share of the Asian-Pacific cosmetics market for some time, South Korea may be poised to overtake its lead.
Two key factors have been in South Korea's favor: cosmetics giant AmorePacific and the K-beauty boom. Currently ranked as the world's 14th largest cosmetic company, AmorePacific raked in $4.9 billion in 2015, largely thanks to its innovative Cushion Compact, combining sunscreen, moisturizer and foundation into a weightless formula.
AmorePacific's Chairman and CEO, Suh Kyung Bae, was named as Forbes Asia's 2015 Businessman of the Year, and the company is projected to make well over $5 billion in 2016.
The brand is sold throughout Asia, at luxury retailers, such as Neiman Marcus and Nordstrom in the United States, and American Target stores via its premium mass brand Laneige. K-pop and K-drama—the country's popular musical and television genres—have led to the surge in K-beauty (Korean beauty) around the world. Fans want to replicate K-beauty looks and seek out the products placed in the shows, whether they're inside South Korea or elsewhere in the region.
For example, according to Euromonitor, brands Sulwhasoo and Yves Saint Laurent were boosted in Singapore thanks to placement in Korean dramas. K-beauty's influence has also spread to the United States, where luxe retailer Sephora now includes K-beauty as its own online retail category.
Influence Shifting Eastward
"In the future, Asia will play a big role to lead in cosmetic trends globally," said Zhang. "In the past, it always came from the West and what was beautiful was shaped by them. But I think in the longer [term], what starts in the east will go to the West. The bb cream came from the East*, and you may see more innovation and beauty techniques come from the east to influence Western consumers."
*While the bb cream was conceived in the 1960s by German dermatologist Dr. Christine Schrammek, the product format really took off in Asia in more recent years.
Bonus Insight: Travel Retail Soars
A Q&A with Lisa Doyle and Xavier Dubruil, head of global shopper department, L'Oréal Travel Retail Asia Pacific.
LD: Which trends are on the rise in cosmetics in Asia?
XD: Overall, the [travel retail] market is still very dynamic, supported by a robust traffic in Asia-Pacific, and still mostly driven by Chinese travelers, which are growing two times more than the overall passenger traffic. The market is also driven by the dynamism of distribution, with numerous shop refits leading to a strong enhancement of the consumers' experience, new shop openings throughout APAC and an overall extension of the retail space dedicated to beauty in travel retail.
LD: Which countries in particular are seeing the most growth in cosmetics? What's driving the growth?
XD: Thailand was the most dynamic country last year, followed by Japan. Korea has also been dynamic and, despite a strong slowdown in the summertime due to the MERS [Middle East respiratory syndrome coronavirus] alert, the traffic and the market fully recovered by December and was back to very strong growth in the beginning of 2016. In these countries, growth was mostly supported by the Chinese travelers, but also the dynamism of the distribution, which enhanced the retail environment in the POS and improved the offer to consumers in terms of brands and services.
LD: Does the luxury travel retail cosmetic market in Asia parallel the region's cosmetic market on the whole?
XD: It does, and this is why we watch carefully local market evolutions and trends, especially the Chinese local market. But, there are still some specificities in our travel retail market, mostly linked to consumer profiles and behaviors, which can result in differences in weight of categories and market trends, and which require adaptations in our retail approach: much shorter shopping time, high importance of gifting and novelties, and higher penetration of men in our shops.
Lisa Doyle was formerly the associate editor of GCI magazine and is a freelance writer in the Chicago area. Her work has also appeared in Skin Inc. magazine, Salon Today, America's Best, Renew, Modern Salon and Writer's Digest.