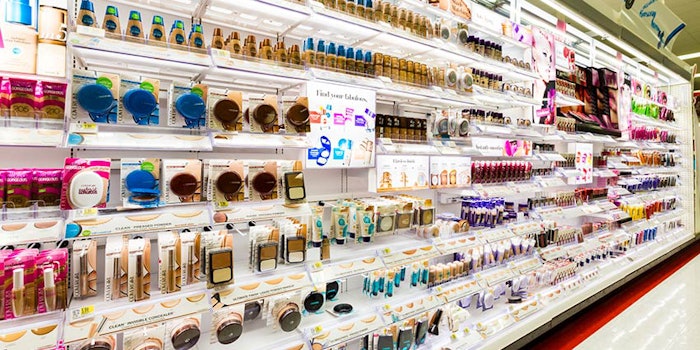 Market research data from Catalina Marketing has revealed that while products like toilet paper and powdered milk are experiencing upswings in sales in relation to the coronavirus (COVID-19), the beauty market is experiencing sales declines in several categories.
Catalina Marketing has continued to mine its unparalleled Buyer Intelligence Database for the fourth consecutive week to track sales in those categories experiencing either spikes or declines as the U.S. population pays closer attention to the COVID-19 pandemic.
As more companies asked employees to work from home, there were noteworthy sales declines in several categories for the week ending March 14, 2020, vs. the prior year, all of which are tied to one's personal appearance.
Cosmetics: lips, down 23%
Cosmetics: applicators, down 20%
Makeup gift sets, down 19%
Grooming/trimming devices, down 18%
Women's colognes/perfumes, down 12%
"Since our Buyer Intelligence Database captures up to three years of purchase history, and more than two billion Unique Product Codes that are scanned daily, we can provide our customers with nearly real-time insights and sales data that help inform their marketing decisions and even stocking and supply chain activities during extraordinary times like the country is currently facing," Marta Cyhan, chief marketing officer at Catalina, said. "Store trips began growing around March 1st and really took off last week—with visits peaking around March 13. For the week ending March 14, total dollar sales per store were up 60%, driven by 17% more shopping trips and basket sizes that increased an average of 37% versus the prior year."
Cyhan continued, "Our role as a strategic partner to retailers and brands is to share data insights that help them unearth the facts, understand buyer behavior, and plan accordingly to continue meeting the needs of their shoppers, while also preparing for the months ahead once the precautionary measures surrounding COVID-19 have passed and people return to their normal routines."