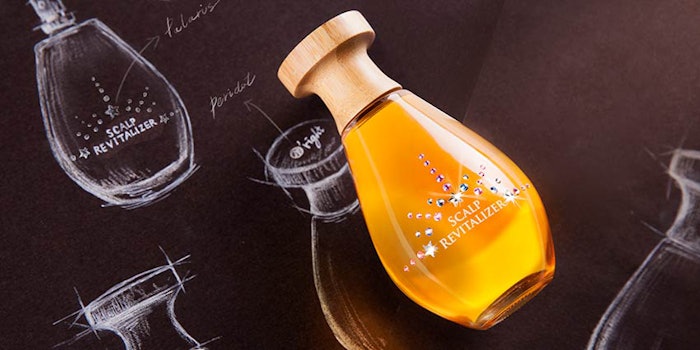 O'right, a third-time champion of the Sustainable Beauty Awards, is set to make a bold debut in the Japan market with the opening of its first-ever stores in Isetan Shinjuku and Yurakucho Marui 0101 on June 10 and June 11, 2020, respectively. The Taiwanese-based company's decision follows Japan's decision to lift the declaration of a state of emergency due to a slowdown of nationwide COVID-19 cases.
To celebrate the grand opening of Japan's first O'right Concept Store, the Caffeine Botanical Scalp Revitalizer–2020 Limited Edition will be available to shop as a symbol of O'right's global presence.
The Yurakucho Marui 0101 store boasts building materials made from spent coffee grounds to reflect the innovative and sustainable value of O'right's best-selling Caffeine Collection. This also marks the zero carbon beauty brand's second breakthrough in green construction materials following its groundbreaking use of textile waste in an eco-storefront signage.
The Tokyo 2020 Olympics Games unveiled sustainability as the key theme, pushing Japan to make a shift towards a sustainable society. Combining the 2020 Olympics' slogan "Be better, together–For the planet and the people" with O'right's "Together Greener," O'right is ready to embark on its new adventure in the Japanese market.
In 2020, O'right aims to redefine Japan's beauty market by introducing zero carbon, sustainable hair, skin and body care products that deliver on its promise of a greener tomorrow.