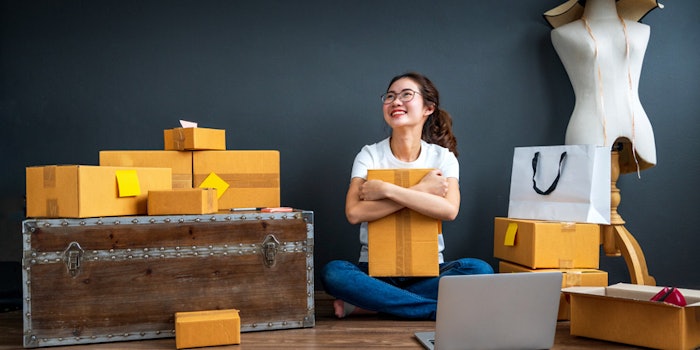 Asian Americans are outspending the general United States population for beauty products by 22.75%, per NielsenIQ Homescan survey data ending April 3, 2021.
Related: NielsenIQ Launches Retail Analytics for Small CPG Brands
The data reported that U.S. beauty and personal care shoppers had an average "dollars per buy" of $305.79, while the average for an Asian American buyer has $375.36.
When shopping, there was a higher interest in skin care products among Asian American consumers, with a 34% higher purchasing average than the general population for facial, hand and body products. 
Asian American consumers also tend to be highly educated on beauty and engaged with the news and social networks, all of which factor heavily into their over-indexing habits for skin care online.
It was also reported that Asian Americans were early adopters of technology and super-omni channels, but their online beauty spending growth lagged behind the rest of the population.
However, Asian Americans continue to order and spend the most per buyer online among all ethnicities, making them the second highest segment of online beauty shoppers among all ethnicities (behind Caucasians), with a 62.46% buyer penetration.
When Asian American consumers do shop in-store, the leading outlet for this group is mass merchandise, with supers at 73.1% preference, followed by grocery outlets at 59.3% and Target at 56.1%.
NielsenIQ recommends brands prioritize personalization and innovation while helping unlock discovery of the next big thing in beauty.