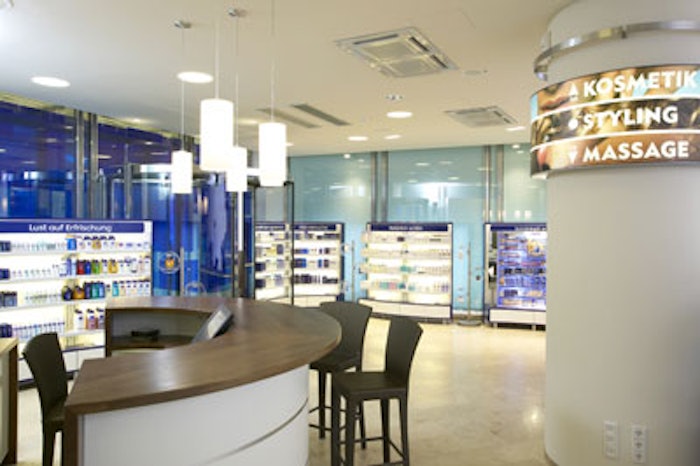 Beiersdorf opened a Nivea Haus in Dubai, offering face treatments, manicures and hairstyling—in addition to products.
"We want to make the Nivea brand an even stronger experience in the [region]. That's why we are opening our doors here to provide time to relax and unwind," said Pieter Nota, member of Beiersdorf AG's Executive Board responsible for brands. "As a global brand, Nivea aims to appeal to consumers everywhere. And Dubai is a world city with an exciting mix of tourists, globetrotters and local shoppers."
According to the company, beauty plays an important role in the region, and women in Dubai, in particular, have their own unique appreciation for decorative cosmetics. In addition, Nivea makeup has already demonstrated success in the region, holding 46% of the market in 2007. In the Middle East, overall Nivea sales increased by 47%.
Beiersdorf's first Nivea Haus opened in Hamburg, Germany, in 2006.