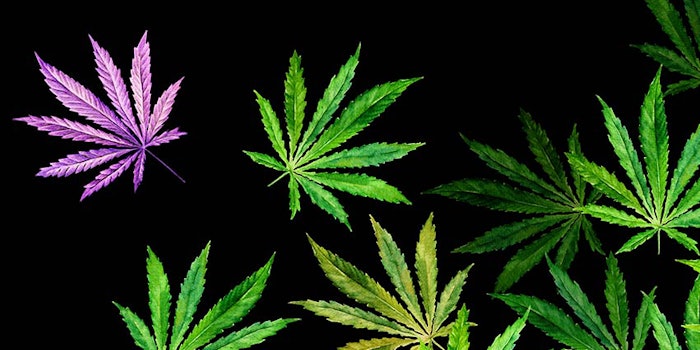 Nielsen and Headset, a data and analytics service provider for the legal cannabis industry, have announced the formation of a U.S.-specific strategic alliance to deliver a read into the U.S. legal cannabis market for consumer packaged goods (CPG) companies.
Nielsen has been steadily developing a full suite of cannabis measurement capabilities to help CPG companies monitor the evolution of the legal cannabis space and the potential impact of legal cannabis sales.
"Embarking on a strategic alliance with Nielsen, the world's leading market intelligence company, is great validation for not only the work done at Headset but for the cannabis industry overall," said Cy Scott, CEO of Headset. "By combining Nielsen's level of expertise on analytics services with the Headset platform, we can better support the first of its kind cannabis industry developing within the U.S."
The partnership will leverage Nielsen's consumer research capabilities and Headset's real-time retail point of sale (POS) data for legal cannabis products in key legal and/or recreational use states, as well as Headset's proprietary product catalog, dictionary, demographic and purchase dynamics. Objectives include:
Bringing visibility to market-leading trends
Highlighting segments, brands and products that are resonating with consumers
Giving insight into consumer attitudes, product preferences, use occasions and future intent
Enabling U.S. CPG manufacturers to more easily measure and predict the impact of cannabis on the CPG industry
The first output from the Nielsen and Headset partnership will be the "U.S. Cannabis Market Pulse Report," which will provide a thorough overview of the legal recreational cannabis space from its infancy through 2018. It will include key market dynamics, cannabis-interested consumer perceptions and motivations, and insights into cannabis purchase dynamics and tendencies relative to CPG categories.
Related: From Vice to Lifestyle: CBD, Cannabis, Hemp and Beauty
Nielsen and Headset plan on developing a full suite of capabilities for the Canadian market as well; cannabis was legalized nationwide in that country in October 2018.
The collaboration is the latest of Nielsen's moves in the cannabis space; it recently acquired Cannabiz Consumer Group, a consumer insight group which specializes in studying the impact of marijuana legalization on CPG consumer spending and shopping behavior trends.
"Nielsen has a history of providing leading-edge analytic services for emerging categories and industries, and we are taking a similar approach with the introduction of our comprehensive suite of Cannabis related insight services," said Jeanne Danubio, President of Nielsen, North America.
She continued: "This is a noteworthy time to enter the legal cannabis measurement space. We strongly believe that Headset is the right partner to complement our services, as we commence in our commitment to provide a complete view into the important legal U.S. cannabis market for our CPG clients. We look forward to enabling their ability to measure, predict and activate against well informed, cannabis insights."