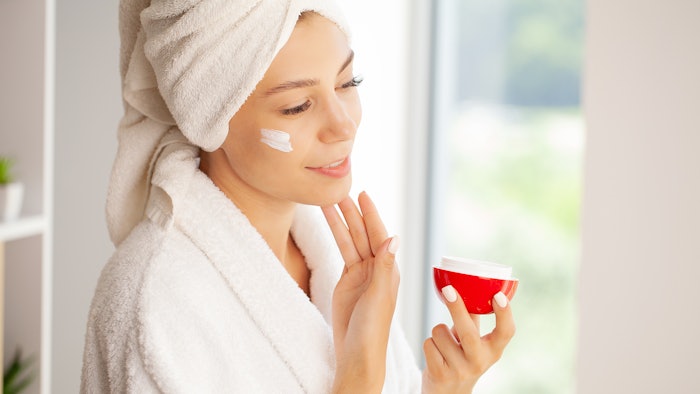 Spate's report on U.S. consumer search trends indicates growing trends for throwback hairstyles and body makeup. Consumers are also continuing to focus on ingredient education, with the Somalian ingredient qasil growing in popularity for its skin and hair benefits.
Related: Spate: US Consumer Trends on Sunscreen, Lip Gloss and Scalp Serum
There are 10.1K average monthly searches in the United States for qasil. The ingredient's search popularity grew 109.7% since last year. Related searches include powder, benefit, Amazon, for hair, face mask, skin and how to use. Qasil powder had the largest YoY growth trend in the entire face treatment product category, growing at 109.7% YoY, per the report.
There are 4.8K average monthly searches for body foundation, a growth of 362.3% since last year, with four market leaders: KKW, MAC, Dermablend and Dior. Related search terms include SPF, waterproof, perfecting, liquid, how to apply and stretch marks. Body makeup is the second-fastest-growing makeup category of the year after makeup services, according to Spate.
There are 24.9K average monthly searches for curly shag, a 63.3% growth since last year, with no market leaders. The 70's retro hairstyle follows other throwback styles gaining traction, including fluffy hair (77.9K average monthly searches, 142.7% increase), curtain haircut (22K average searches, 122.3% increase), and curtain bangs bob (9.7K average monthly searches, 169.5% increase). There are 12.9K average monthly searches for texturizing powder, suggesting a consumer desire for texturized, voluminous hair looks.
More from Spate: US Consumer Trends in Hair Spray, Sunscreen and Wellness