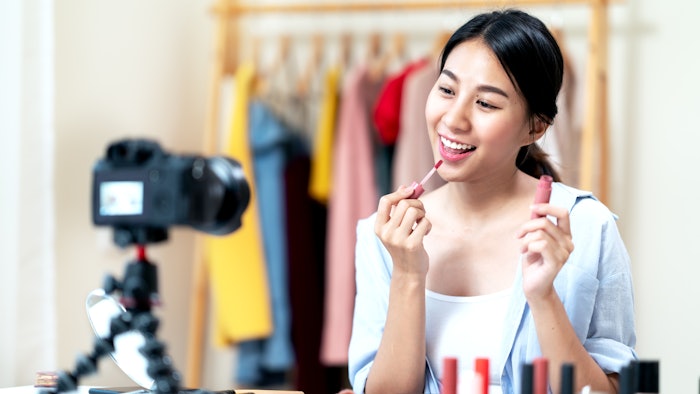 Tik Tok for Business has compiled a comprehensive insights report that analyzed its first-party platform data to identify categories and trends that experienced significant growth, remained among the most popular and earned special spotlight throughout the year. Within beauty, #hairtok and #selfcare dominated 2021, while rising trends like #nailart and #lashes are expected to drive the industry during 2022.
Related: What's Trending in Color Cosmetics 2022?
What's Next—Insight into Culture Drivers on Tik Tok revealed the top five most popular hashtags during 2021 and five rising trends expected to make an impact in 2022. Per the report, #hairtok had a 20,000% increase in video views and a 3,000% boost in videos created, making it the clear top beauty category during 2021.
Other popular hash tags identified include #selfcare (3.4B views), #transformation (6.3B views), #blackgirlmagic (1B+ views), #asmr (2.1B views) and #oddlysatisfying (7.5B views). The rising trends identified in the report include #grwm (2.7B views), #dermdoctor (1.7B+ views), #lashes (1.68B+ views), #nailart (2.2B views) and #momsoftiktok (3B views).
The report indicates that consumers are looking to Tik Tok for advice on beauty and many other aspects of their lives, with 73% saying they feel a deeper connection to brands they interact with on Tik Tok and 78% saying the best brands on Tik Tok are ones that work together with users. Consumers feel a part of a community on Tik Tok and 67% said Tik Tok inspired them to shop even when they weren't looking to do so. 
More: Report: L'Oreal Selling Products Directly Through Tik Tok Creators