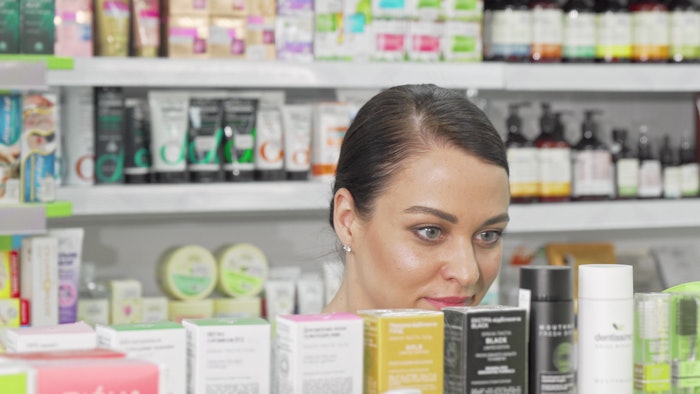 While it's possible that inflation has peaked, consumers are increasingly shopping with a recessionary mindset, per a new report from NielsenIQ. 
The firm notes that Q3 2022 U.S. health and beauty sales are up 10%, year-over-year. (To contrast, the U.S. prestige beauty sector grew 15% in Q3 2022, boosted by a shopper base that is relatively less sensitive to the impacts of inflation.)
That period was marked by a 2% increase in prices and a 7% decline in volume. For comparison, the food sector has experienced a 12% rise in prices and volume drop of 2%.
Across categories, recessionary behavior is driving shoppers toward private label options, which grew 13% in September 2022 alone. Private label sales now comprise 19% of total U.S. CPG sales.
NielsenIQ notes, "With more consumers shifting their spending habits, brands will need to differentiate and continue to innovate in order to win back the consumer wallet."
The firm adds, "We can expect ongoing pressure on non-food sales as consumers cut back on discretionary spending and focus on essentials."
That said, U.S. inflation rose 12.0% in August 2022 and 12.1% in September 2022, potentially signaling a peak in upward pressure, NielsenIQ notes.
However, shopper behavior is likely to lag any improvement in the macroeconomic picture.