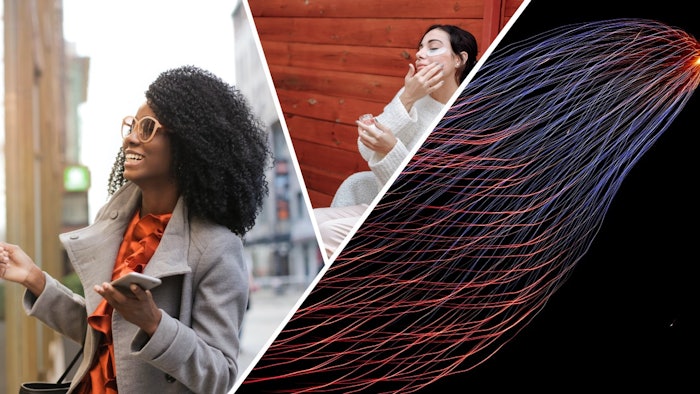 Understanding where the beauty market is heading amid conflicting data (low unemployment + high inflation + consumer anxiety + strong consumer spending) is a must in unprecedented times. That's why Beauty Accelerate NYC (September 28-29, 2022 at the Metropolitan Pavilion) will pair brand executive Q&A's, R&D talks and supplier presentations with the latest market data and insights from the industry's leading firms, including Euromonitor, Spate, NielsenIQ and NPD. 
Attendees will come away with the data and insights they need to strategize for the months and years to come.
Beauty Forward: What's Now, What's Next
Tara James Taylor of NielsenIQ will present actionable data on growth opportunities in the beauty industry. NielsenIQ's trustworthy data measures and predicts shopper behaviors to assist in organizational decision-making. Attendees will come away with fresh data that can shape future planning and innovation.
Taylor is the leading voice of NielsenIQ's Beauty and Personal Care Vertical, with 20+ years of data analytics experience. She leads global teams dedicated to tracking the total health and beauty landscape across 100 markets, providing the industry's most total view into omnichannel consumption and, in turn, empowering the next decade of beauty.
"What is Selling, Where, Why, and for How Much"
NPD analyst Jennifer Famiano will provide insights into the beauty trends driving growth.
As NPD has noted, the marketplace is being reshaped by channel shifts and indie brands. Therefore, the firm derives insights based on "what is selling, where, why, and for how much."
Attendees will come away with actionable insights to apply to future innovation and business planning.
Recent NPD data has shown that U.S. prestige beauty sales revenue for Q2 2022 jumped 16% year-over-year, totaling $6 billion.  
The firm has also shown that beauty benefits from the category's ability to offer shoppers some comfort in uncertain times at a relatively accessible price point.
Prestige beauty is also benefitting from a growing base of households earning more than $100,000 per year. Those shoppers are well-positioned to indulge in beauty even in uncertain times.
To get a view into where the market is trending as we head toward 2023, sign up for this can't-miss event.
>>>Beauty Accelerate registration is open; act now for best rates.<<<
Digging into Beauty Search Data
When searches begin to tick up or spike around topics such as color-correcting foundation, overnight lip masks or hair gloss, Spate is listening, capturing both emerging and mass trends shaping beauty industry demand. That's why we're delighted to have the firm's cofounder, Yarden Horwitz, joining Beauty Accelerate 2022 in NYC to tip off where beauty shopper interest is shifting at the end of 2022 and heading into 2023. 
Horwitz will join the event, taking place September 28-29, presenting actionable data on growth opportunities in the beauty industry.
Spate analyzes millions of online consumer searches to identify the next big trend. Attendees will come away with fresh data that can shape future planning and innovation.
Recently, the company has tracked search volume upticks for SPF hybrids and lip care; acne, wrinkle, aging and scarring concerns related to retinol demand; and shopper enthusiasm for product formats such as collagen serums.
Join Beauty Accelerate to find out which trends are shaping what's next. 
Decoding Gen Z Beauty
Gen Z is the obsession of many new and existing beauty brands in 2022.
This cohort currently comprises 30% of the global population, 97% of which find shopping inspiration on social media.
The Gen Z consumer is also highly distinct from millennial counterparts.
During Beauty Accelerate 2022, Olivia Stelmaszczyk, research analyst, Euromonitor, will provide insights into Gen Z that beauty brands can leverage in future innovation and business planning.
Stelmaszczyk specializes in beauty and fashion. Based in Chicago, she helps clients make informed business decisions by providing insights on changes in consumer behavior, innovation, competitive landscapes and growth opportunities in the United States.
In addition to regularly contributing to Passport, Euromonitor's syndicated research offering, Olivia is utilizing her background in research and sociology to produce content for everchanging trends in the beauty and fashion space. Prior to joining Euromonitor, Olivia received her bachelor's degree from Northwestern University in Illinois.