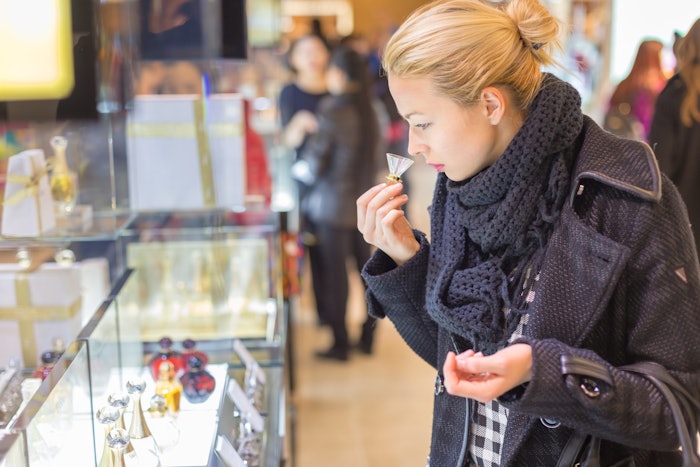 Canadian prestige beauty sales reached $3.4 billion in 2022, growing 25%, according to The NPD Group.
The fastest-growing segments were fragrance eau de parfums, as well as hair products and makeup foundation. Combined, these segments contributed close to one-quarter of total beauty industry sales revenue gains in 2022. 
Makeup: Sales grew 38%, which is the highest growth of any prestige beauty category.
Fragrance: Sales increased 24%.
Skin care: Sales increased 17%.
Hair care: Sales increased 27%.
Brick-and-mortar sales grew by 34% and accounted for most of the industry's gains last year. 
Alecsandra Hancas, Canadian beauty industry analyst at NPD, said, "With a highly anticipated recovery, the Canadian beauty industry performed impressively last year. Even in the face of higher prices and overall economic uncertainties, consumers were unfaltering. Consumer demand for prestige beauty products remained high. These results are a testament to the importance of beauty products and their important role in making consumers feel good."  
Hancas continues, "Looking ahead, we anticipate another year of growth for the Canadian beauty market in 2023, led by increased demand, product innovation, and experiential retail. Canadians are excited to get back into stores to interact with brands and touch, feel, and test products. They are also getting out more again, which means putting their best face forward."