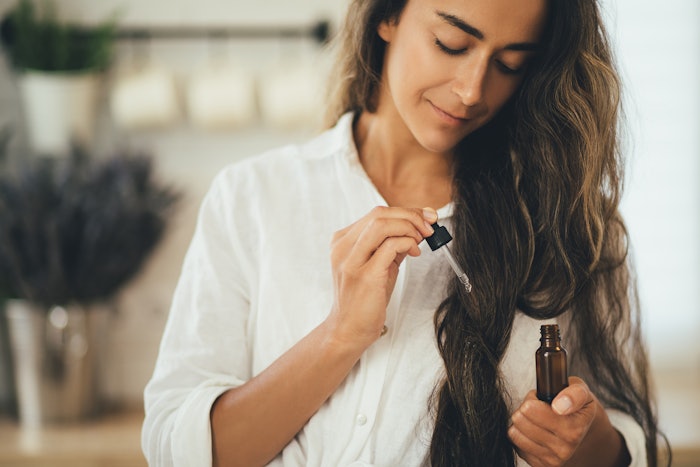 Seven out of 10 surveyed consumers aren't cutting back on beauty amid inflation and economic uncertainty, according to Circana (formerly IRI/NPD). This has benefitted the prestige beauty sector, which has overwhelmingly driven growth in the overall category, despite that mass comprises the largest portion of the market.
As previously reported, U.S. prestige beauty sales revenue for 2022 grew by 15% year-over-year, totaling $27.1 billion, according to Circana data, while 2022 mass beauty sales totaled $66 billion.
In an analysis, Circana's Larissa Jensen noted that beauty's ability to provide shoppers with a "lift" has kept it resilient in uncertain times. 
That said, not all categories are thriving. 
For example, shampoo, conditioner and hair color sold in mass stores were among the top overall beauty categories to experience unit sales declines in 2022, while prestige hair care thrived.
In fact, U.S. prestige hair product sales grew 22% in 2022, driven by masks and targeted treatments. To understand this dynamic better, read our recent deep dive into the hair wellness boom.
Jensen noted, "Consumers are trading up when it comes to their hair care because they are seeing the value in investing in prestige brands." 
A similar dynamic is underway in fragrance, which benefits prestige/luxury scents. To illustrate, 2022 sales revenue for fragrances priced over $150 grew by 16%, versus 2021.
Among fragrance wearers, 71% look for a scent that lifts their mood, per Circana, while 50% are interested in fragrances they link to a physical or wellness benefit such as destress, focus and energize. 
Jensen noted, "Part of the investment stems from consumers using scent as a form of self-care, to satisfy their expanded wellness needs."
There are exceptions, however. Skin care dominated mass beauty in 2022, with facial skin care as the top-performing segment across the entire sector. Yet prestige skin care sales were flat, despite higher price points.
Jensen explains, "We are observing a democratization of the skin care market, as more consumers decide that they can actually spend less to get the desired results–whether that means purchasing lower price points within the prestige stores or turning to dermatologist-recommended brands in mass outlets."