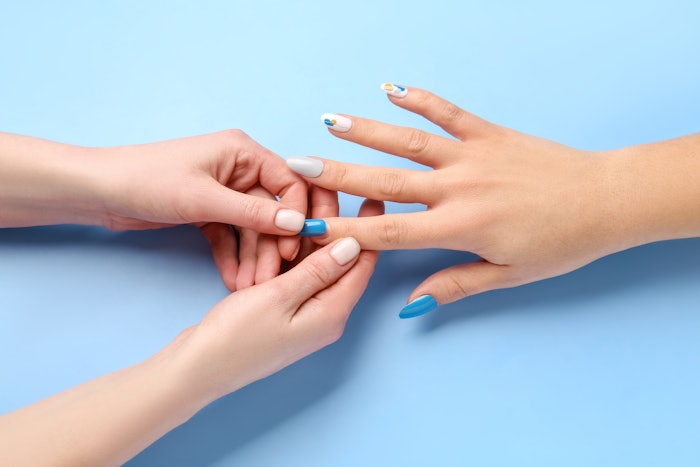 Press-on nail sales have made a comeback.
In 2019, Spate reported that press-on nails had increased by 103% in the past two years and predicted that interest in artificial nails would increase significantly in the following 12 months. 
NIQ has now released a report that predicts artificial nail sales will outpace those of traditional polishes in 2023 for the first time.
Consumer nail searches have shown the following:
 BIAB nails (+364.3% year-over-year)
 Poly nail gel (+105.0% year-over-year)
Semi-cured gel strips (+76.0% year-over-year)
According to NIQ, projected sales in 2024 have artificial nails outselling traditional nail polish by $81 million.