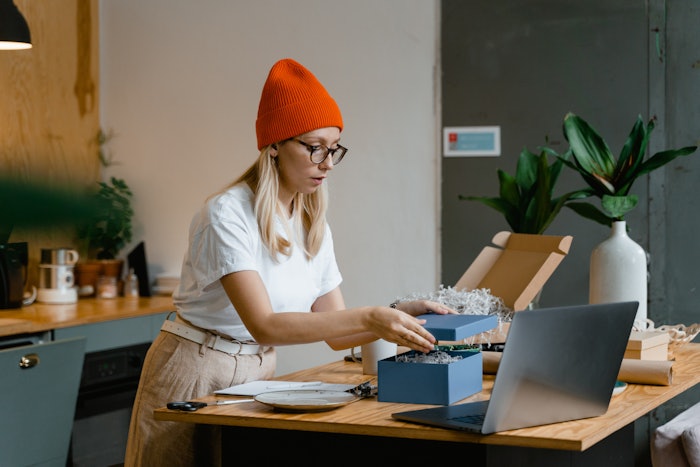 MART PRODUCTION at Pexels
(January 5, 2023: Data revised to reflect new updates from NielsenIQ.)
U.S. DTC (direct-to-consumer) beauty sales totaled $6.7 billion in 2021, down from $7 billion in 2020, per a new eye-opening analysis from NielsenIQ.
The report attributes the decline to everything from a glut of beauty offerings to iOS 14 privacy rules taking effect to increased marketing costs. And, following lockdowns, consumers returned to in-store shopping where they found an increasing array of formerly DTC pure players on shelves.
That said, there remain growth sectors in DTC, as well as white space opportunities.
DTC Growth Spots
According to the report, pure-play DTC brands grew in 2021.
For the 12 months ending October 30, 2022, the bath and shower sector grew 6.3%, while the cosmetics and nail grooming sector grew 33.2%.
Fragrances, which had a banner year in the prestige space, grew 26.6% in the DTC sector.
Similarly, hair care, which boomed in the prestige space, grew 91.6% in the DTC sphere; hair removal jumped 19.2%.
Meanwhile, DTC feminine care brands have now taken a more than 20% share of the market, while there remains immense white space in eye and ear care, per NielsenIQ.
So don't count DTC out entirely. 
DTC Weak Spots
Multichannel brands' DTC sales stagnated in 2021, while MLMs saw their DTC sales decline more than 25%.
For the 12 months ending October 30, 2022, hard-hit sectors included a 10.7% drop for deodorants and a 7.5% decline for facial skin care.
Hand and body lotion fell 14.0%, while sun care declined 18.1%.
How to Capture DTC Shoppers
Across age groups, NielsenIQ has identified several keys for success:
Personalized products

Diagnostic quizzes
Subscriptions/direct shipping options
Clean/sustainable offerings.