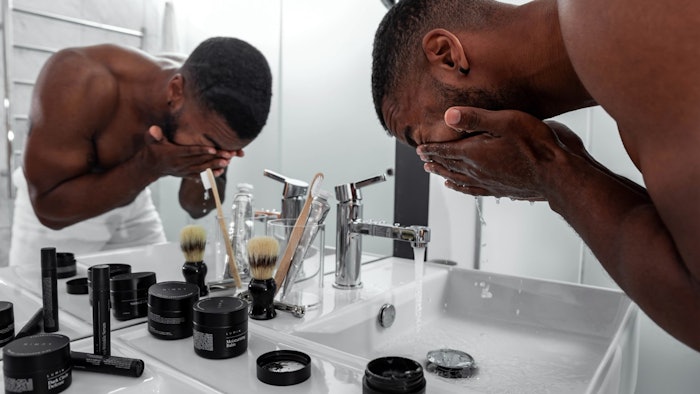 Men's use of personal care products has almost doubled since 2004, from six to 11, according to a Morning Consult x EWG survey that provides a contextual update on EWG's nearly 20-year-old survey on consumer personal care/beauty usage. The survey also found that, overall, the number of ingredients/chemicals per product seems to have dropped since the 2004 report was released.
EWG, which has been historically hostile to a wide range of cosmetic ingredients, is particularly focused on the fact that, while fewer materials per product are present, men's increased product usage has led to a net gain in ingredient exposures.
Per the report, "the largest sources of ingredient exposures are body care, skin care and [color] cosmetics." It provides no direct evidence in its report of actual harm, however.
As of 2023, "the average adult uses 12 personal care products a day," per the report, leading to exposures from as many as "112 unique chemical ingredients." 
To compare, the 2004 report that adults on average used nine products daily, potentially exposing them to 126 individual ingredients.
The takeaway: formulations are becoming simpler, perhaps driven by a desire for minimalism, as well as the introduction of many multifunctional materials.
Men's daily usage of 11 products reportedly exposes them to 105 ingredients per day. To compare, men in 2004 used six products featuring a total of 85 ingredients.
Women, meanwhile, use 13 products daily as of 2023. 
Despite these averages, EWG and Morning Consult report that "about 10% of adults use more than 25 products every day."