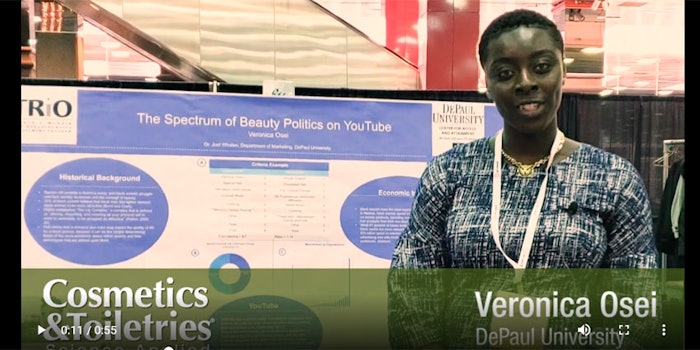 Minority and especially black women are strong influencers of the beauty market.
In her research paper, presented at the most recent TeamWorks in Chicago, Veronica Osei, of DePaul University, presented these and other insights. She wrote, in her poster abstract, "The purpose of this research is to understand how black women utilize YouTube, in order to celebrate black beauty and ultimately challenge hegemonic beauty standards used against black women within marketing.
"By conducting a content analysis of YouTube videos, posted by prominent YouTube black beauty gurus, I will be analyzing the rhetoric and interactions used in the videos to promote beauty products to women of color. By analyzing the use of language and interactions in these videos, a better understanding on how black women use YouTube as a marketing tool to empower women of color is possible."
The following video interview gives a brief introduction. Watch now: