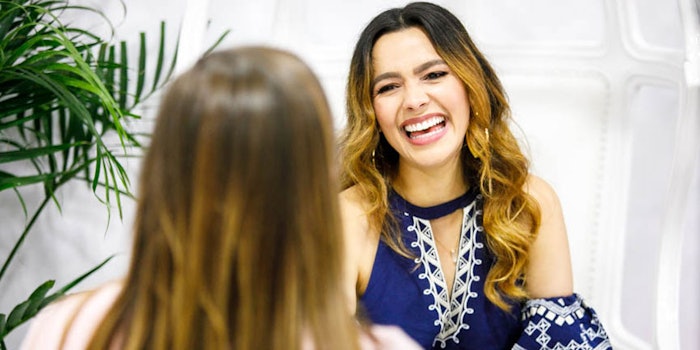 Cosmoprof North America (CPNA) is gearing up for another successful edition this year and is thrilled to announce the latest activation to propel emerging beauty brands to the next level with Beauty Pitch Angels 2018.
The new program was created after the very successful Beauty Pitch 2015 competition as a way to bring private equity and venture capitalists together with some of the latest industry innovators. CPNA has a long and steady reputation for providing truly one-of-a-kind programs that propel brands forward and is unique in its ability to attract major private equity groups. Using key insights from the debut Beauty Pitch 2015 competition to arrive at this year's format, this new program is all about efficiently bringing truly qualified investors and target companies together for impactful opportunities. Being able to offer attendees the opportunity be seen by a wide group of qualified investors while simultaneously gaining further visibility and networking opportunity at the largest B2B beauty event is unparalleled.  For the investors, it's equally thrilling since they too are given the rare chance to see so many viable business investment opportunities in one event.
Interested brands must apply online and pre-selected companies will be invited to pitch live to a group of prominent angel investors at Cosmoprof North America, taking place at the Mandalay Bay Convention Center in Las Vegas, July 29-31st, for the chance to walk away with a business-building cash infusion and brand exposure at the event. 
The program is open to qualified Professional Beauty Association (PBA) members, CPNA exhibitors and existing beauty companies with at least one original product and $500k in revenue. Selected companies will be invited to present their business model and request funding to interested investors during a 15-minute closed-door pitch on Sunday, July 29th. All applicants will have the opportunity to be reviewed by all participating investors—while only some will be selected to pitch live to investors. The entrepreneurs must be prepared to make a presentation to as many as six investors in the room at a time, and be willing to show their current sales, distribution model, market opportunities and intended use of funds.
The Beauty Pitch 2018 event will take place Sunday, July 29, beginning with a 12 p.m. round-table entitled "Destination: Exit Point. Investor's Corner" hosted by Forbes Magazine. The investment pitches will follow from 1 p.m. to 5 p.m.  Registration for both entrepreneurs and investors now is open through June.
For more information, please visit www.cosmoprofnorthamerica.com/exhibition/beauty-pitch-angels-2018-at-cosmoprof-north-america or contact CPNA@Cosmoprofnorthamerica.com. For general information, visit: www.cosmoprofnorthamerica.com. Event information and exhibitor updates are also posted on Facebook, Twitter and Instagram (@COSMOPROFNA).