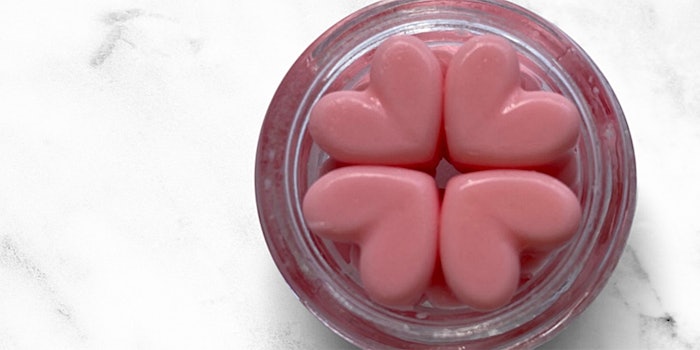 IMCD US, LLC., part of IMCD Group, has unveiled five prototype formulas as part of its Biotech Beauty collection.
Previously: 'Conscious Beauty' Concepts with IMCD US
The five formulations are part of a total of six product concepts showcased during IMCD's presentation at NYSCC Suppliers' Day.
The Biotech Beauty prototypes include:
Probiotic Skin Infusion Pearls: Probiotic pearls with skin-mimicking actives
Dissolvable Myco-Algae Serum: Single-use, dissolvable sheets with ceramide-like and nature-derived ingredients for youthful skin 
Dissolvable Foaming Hand Cleanser Tablet: Water-free, minimal waste hand cleanser
Gender Neutral Hair and Body Cleanser Tablet: Dissolvable packaging and label, multipurpose, high-foaming cleanser
Color Reveal Peel-Off Lip Tint and Activator: Algae-based lip tint gel
♡ My Skin Intelligent Relief Cream: An AI-developed, single-dose hand cream. The company also introduced a similar formulation at the CASCC Suppliers' Day.
"Industry innovators can expect to explore our Biotech Beauty concepts, which are inspired by the continued evolution of sustainability," said Danielle Wheeler, Americas technical director at IMCD. "Our technical sales team is never short of creativity, ingredients expertise and excitement to shape tomorrow's beauty through the development of innovative product concepts. The six formulations we are unveiling in New York are no different and we're thrilled to be sharing our adaptation of Biotech Beauty as we delve into its four pillars of biomimetics, artificial intelligence (AI), hybridization and sustainable solutions."