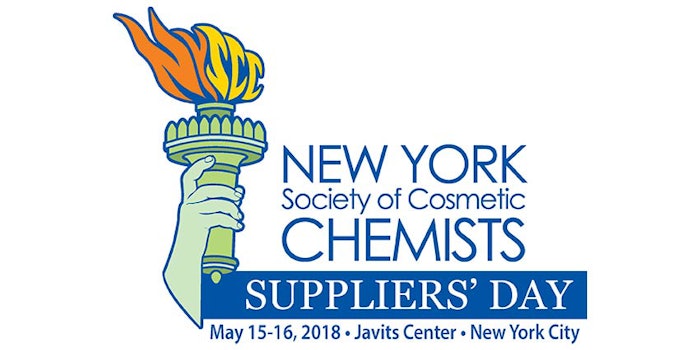 The New York Society of Cosmetic Chemists (NYSCC) has announced its 2018-2019 Executive Board.
Cathy Piterski, NYSCC Chair and senior account manager at Givaudan Active Beauty, made the announcement. The members joining Piterski, as well as advisor and previous chair Marie Thadal and treasurer Michael Smith, are:
Sonia Dawson, Chair Elect (regional marketing manager for DSM Personal Care, North America)
Stephen J. Carter, Treasurer Elect (business manager, personal care division, Jarchem Industries, Inc.)
Roumelia Alina-Balbastro, Secretary (senior regional account manager, Paradigm Science)
The newly elected board has already begun programming, including implementing strategies, partnerships and programs for the upcoming Suppliers' Day, taking place May 15-16, 2018 at the Jacob K. Javits Convention Center.
"I am excited to get down to business and keep the momentum of these past few years going," said Piterski. "Our educational programs anchored by Suppliers' Day in NYC continue to dominate the landscape of North America. We are eager to keep the SCC brand flourishing across our region, North America and across the globe!"