Four finalists for the In-cosmetics 2010 Lifetime Achievement Award have been announced. Prof. Johann Wiechers, PhD; Karl Lintner, PhD; Alain Khaiat, PhD; and Daniel Maes, PhD, were nominated by peers around the world for their accomplishments and dedication to the field of cosmetic science. The recipient of the award will be chosen by public vote and will be announced at a ceremony during In-Cosmetics on Apr. 14, 2010, along with Cosmetics & Toiletries magazine's International Technology Awards.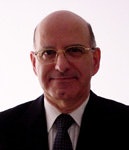 Khaiat has been involved in cosmetic science for over 40 years, and even in post-retirement, he continues to contribute to the cosmetic industry. Khaiat has worked for several key companies throughout his career including: Revlon, where he coordinated all technical activities outside of the USA; Yves Rocher Cosmetics, where he was responsible for a range of key product developments; and Johnson & Johnson, where he headed up over 350 staff worldwide. Khaiat has always dedicated his time to educating and emphasising the importance of safety within the cosmetics industry and was the founding member of several ASEAN associations. He has been credited for bringing together the Asian, American and European cosmetic markets and is considered to be a key educator in the field.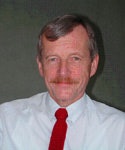 Lintner has over 25 years of experience in cosmetic science and is known for his work in skin biochemistry. He obtained his doctorate in biochemistry from Vienna University before spending 10 years researching biological peptides at the Nuclear Research Centre in Saclay, France. Lintner published over 30 papers on biochemistry and biophysics before working at cosmetic companies such as Henkel and Sederma. Lintner has made contributions to the understanding of skin aging and has been responsible for the technical and commercial development of peptide technology, a leading solution to reducing the visible signs of aging. He has also been highly praised for his significant contribution to the training and education of others within the industry.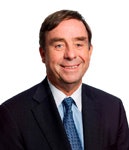 Maes has dedicated over 30 years of his career to the cosmetics industry and has played an integral part in the research and development of several key cosmetic innovations. Maes obtained his doctorate in nuclear chemistry and started his career as a radiochemistry scientist, where he spent his time researching the penetration of chemicals into the skin. He then moved to Richardson-Vicks before taking a role as senior vice president of global R&D at Estée Lauder, where he stayed for over 20 years before setting up his own consulting company. Maes is known for his ability to develop cutting-edge technologies, understand consumer needs and communicate his discoveries with great passion and clarity. As well as publishing a host of scientific papers and more then 25 patents, he has had success with products such as Estée Lauder's Advanced Night Repair cream. Over the course of his career, he has established himself as the industry authority on DNA repair, glycation, collagen synthesis and skin barrier function and has always shown great dedication to passing his knowledge on.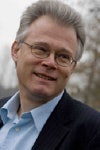 Wiechers has over 20 years of experience in the cosmetics industry and is known as an educator and spokesperson within the field. After receiving his doctorate in transdermal drug delivery, Wiechers worked for Unilever Research as a dermal delivery team leader and at Uniqema as the company's skin R&D director. In 2007, he established his own company, JW Solutions, where he continues to work as an independent consultant to companies in the cosmetic science industry. In the same year, he was also appointed as a visiting professor for the School of Pharmacy at the University of London, where he continues to teach today. Wiechers serves as technical advisor for Allured Business Media and is a regular author for both Cosmetics & Toiletries magazine and Allured Books. Having written over 350 papers, posters, presentations, columns and patents, Wiechers has shown dedication to cosmetic education. He is known for his work on 'Formulating for Efficacy,' a systematic approach to formulation design that allows the cosmetic industry to make more effective cosmetic products at lower ingredients levels. He has been a member of the IFSCC Praesidium since 1998, where he is the immediate past president. Wiechers founded the Ecatarina Merica Cosmetic Education Program, a program that brings educational workshops to member societies where members cannot go to the IFSCC for financial reasons.
Votes can be made online at www.in-cosmetics.com/award until March 31, 2010.