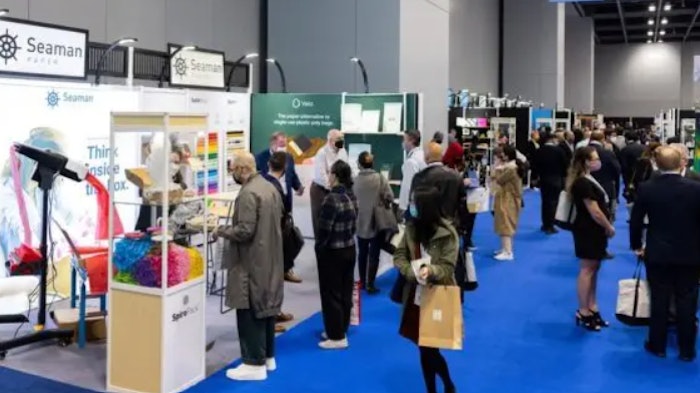 Luxe Pack New York 2022 will showcase the best in luxury packaging and celebrate the event's 20th anniversary on June 15 and 16 at the Javits Center in New York City. Leading primary and secondary suppliers, as well as luxury brands and retailers across all categories from beauty to tech, come together at the event to connect, showcase innovations and bring packaging needs to market realization.
EVENT ALERT: See Global Cosmetic Industry present "0 Beauty" at Luxe Pack NY 2022.
The first Luxe Pack event in New York City took place in 2002, and while this year is the 20th anniversary of the first event, it is technically the 19th edition of Luxe Pack New York, due to the 2020 event being postponed. This year's event returns to Hall 3 at the Javits Center and will host 160 suppliers and manufacturers, including 57 new exhibitors.
The Exploratorium sensorial zone, a walking directory of some of the premiere 2022 exhibitor developments, will return to the show floor at this year's event. It will highlight more than 65 products that offer luxury packaging that is production-friendly. The Exploratorium sensorial zone is the only display at the event that encourages touching the items on display. A secondary curated installation, the in green display, is a live compilation that represents the best sustainable packaging category 1 submissions.
The in green Awards
The in green award ceremony honors innovation and development from sustainable packaging leaders. The event is hosted and moderated by Diana Verde Nieto, co-founder and CEO of Positive Luxury.
Nominees were selected by a judging panel of industry experts, including Kaitlyn Schneider, director of innovations and package engineering at Tata Harper Skincare; Monica Becker, director of beauty, personal care and household products at Cradle To Cradle Product Innovation Institute; Alexandra Uribe, sustainability consultant & carbon emissions specialist at CO2RAL; Victor Casale, co-founder and CEO of Mob Beauty and co-founder of Pact Collective; and Jamie Matusow, editor-in-chief of Beauty Packaging.
The in green judging panel will also give a presentation at Luxe Pack New York on the future of packaging—"What Does Sustainability Look Like in the Year 2030?"
Sense and Sustainability
Luxe Pack partnered with Material Driven on a Sense and Sustainability exhibition and workshop series. The open exhibition will provide visitors with a curated materials capsule available that address themes like biodegradability, recycling, carbon footprint, accessibility, health and well-being.
Along with the open exhibition, the partnership is offering two workshops that explore sourcing materials for advanced packaging—Materializing the Senses and Break it Down: Sustainability. The workshops explore the sensory potential of unconventional materials that are advanced and diverse within packaging design as well as concepts to help develop sustainability criteria and labeling systems to visualize ideal packaging solutions with materials at hand.
The education sessions at this year's Luxe Pack New York focus on sustainability and design, exploring topics like consumer trends in premium packaging and achieving carbon and plastic neutrality within the beauty industry.
Speakers include Mia Davis from Credo Beauty; Christian Saclier, vice president of design innovation at PepsiCo; Anthony Rossi from TerraCycle/Loop; Victor Casale, founder of Mob Beauty and more.