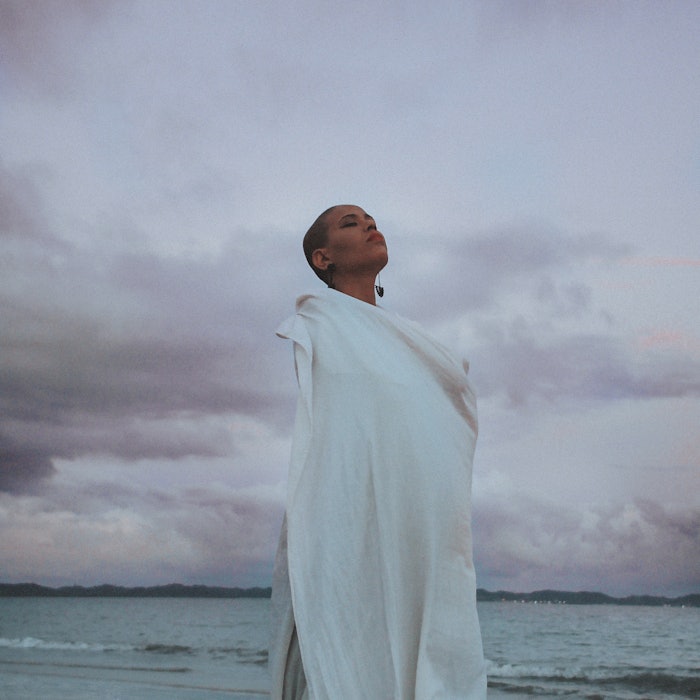 "0 Beauty," a Luxe Pack NY session tackling the industry's progress toward carbon- and plastic-neutrality, will take place June 16, 2022, from 11:15 a.m. to 12:30 p.m. Registration is now open.
Sustainable beauty continues to escalate its credentials through the pursuit of carbon- and plastic-neutrality by leveraging ingredient and packaging alternatives, offsets, collective action and more.
This session will feature experts from the worlds of retail, packaging and sustainability, representing actions and strategies that are meaningfully moving the needle.
Key topics will include:
The range of certifications available to brands
Proven strategies for adopting plastic and/or carbon neutrality
Supplier programs and resources to bring the industry closer to plastic/carbon neutrality
The session will feature experts such as:
Mia Davis, VP, sustainability and impact at Credo Beauty, and co-founder at Pact Collective
Alexandra Uribe, sustainability consultant and carbon emissions specialist, CO2RAL
Alexander Kwapis, VP of product design and development, FusionPKG, an Aptar Beauty + Home company
Diana Nieto, CEO, Positive Luxury
Moderator: Jeb Gleason Allured, content director, Global Cosmetic Industry magazine 
About Alexander Kwapis
Alexander is known as a product innovator, creative thinker, and collaborative leader. In his 12 years at FusionPKG, he has played an integral role in the company winning numerous global packaging awards. During his career, he has created countless beauty packages and received patents for both color and skincare packages. Over the years, Alexander has worked at Anchor Hocking Glassware, co-owned and led his own design studio, co-founded a sustainable outdoor brand, and worked at Mary Kay as the company's first industrial designer. He started his schooling in graphic design and then set his sights on product development. He earned a BFA in Industrial Design from Columbus College of Art + Design and minored in writing. Outside of office hours, Alexander enjoys hiking, camping, and other outdoor activities. Alexander has also been on FusionPKG's sustainability council since its inception. The group is advancing the company and beauty industry toward a more sustainable future.
About Mia Davis
Mia Davis is the VP of Sustainability & Impact at Credo Beauty, the largest clean beauty retailer. Mia created the Credo Clean Standard, including the Sustainable Packaging Guidelines -- retail's strongest "clean" formula and packaging standards. Mia co-founded the new nonprofit membership organization Pact Collective to start to make a dent in hard-to-recycle beauty waste, and to bring beauty stakeholders together to move toward circularity. Mia was on the founding team at Beautycounter, where she developed the company's stance on safety, including the industry-leading "Ingredient Selection Process," and where she led sustainability and social responsibility efforts for five years. Mia has advised numerous clean beauty brands and stakeholders, and is a key leader pushing our industry in a better, more sustainable and transparent direction.
About Diana Verde Nieto
Diana Verde Nieto is the Co-Founder and CEO of Positive Luxury. The company helps brands adapt to the new sustainability economy. We support our clients with expert advice, industry analysis and independent certification, keeping them at the forefront of the world's rapid transition towards a sustainable future. Positive Luxury was founded in partnership with Karen Hanton MBE, founder of toptable.com. The two trailblazing entrepreneurs combined their experience and knowledge to use technology to demystify sustainability and positively communicate a brand's actions directly to the consumer. Diana's entrepreneurial spirit has driven innovation in the way that brands communicate their commitment to social and environmental sustainability, enabling organizations to unlock the value of their investment in this area. This began with founding the first international sustainability communications consultancy in 2002 which Diana built to international success with a presence in five markets, including China and the USA, at the time of exiting the business in 2008. Diana holds a degree in Global Leadership & Public Policy from Harvard Kennedy School. Diana is a globally recognized figure in the sustainability field, honored by the World Economic Forum as a Young Global Leader in 2011 and subsequently being trained by former US Vice President, Al Gore. Diana serves on many advisory boards, frequently teaches at Cambridge Judge School and Oxford Said School and was recently given an honorary professorship at Glasgow Caledonian University.
About Alexandra Uribe
Alexandra is the founder and project manager of Co2ral, a boutique sustainability consulting agency. At Co2ral, Alexandra focuses on 3 main business streams: conducting carbon emissions calculations, developing sustainability training programs for companies, and devising sustainable product strategies for companies in the personal care sector. From 2017-2020 Alexandra worked at EcoVadis as a Senior Sustainability analyst conducting hundreds of company sustainability assessments, developing EcoVadis' Carbon Action Module, and helping Fortune 500 clients identify sustainability metrics to track supplier progress. She is passionate about helping young and small companies find their path to being sustainability leaders in their field. Alexandra integrates product design concepts, supply chain management and customer communications into client specific solutions and strategies. Alexandra holds a Bachelor's degree in Environmental Studies from Dartmouth College and a Master's degree in Corporate Sustainability from UC Santa Barbara.