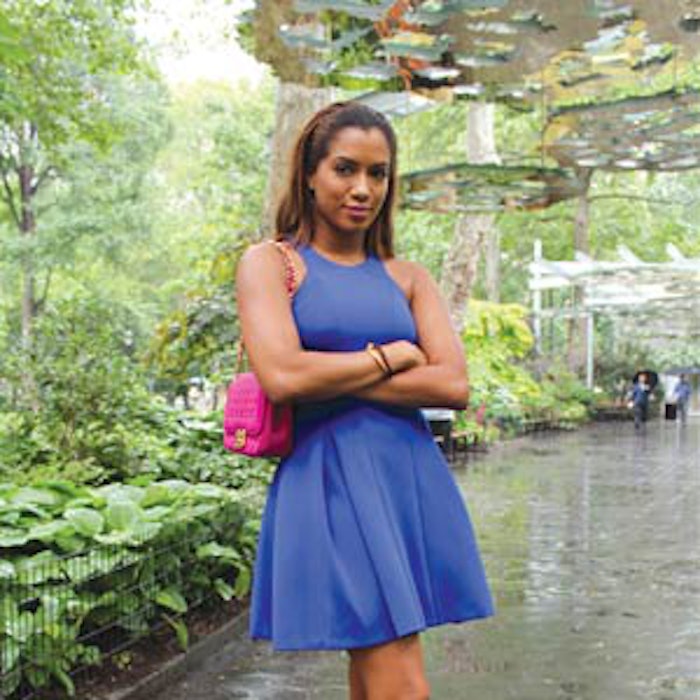 Google famously launches incomplete apps and services, allowing the company to be more agile, while also gathering insights into user behavior and needs critical to product refinement. This, in Silicon Valley parlance, is perpetual beta.
Previously: The Inspiration Behind Indie Beauty
While Gold Label Cosmetics' products may not be in a state of indefinite development, Google's lessons aren't lost on founder Kristen Elise Brown. She notes that beauty brand development requires patience, allowing consumers to help "mold the brand."
Bold Multiethnic Beauty
Gold Label Cosmetics embraces multiethnic beauty and offers a range of highly pigmented moisturizing lipsticks for women of every tone. Brown's consumers are the "people who have to work harder to find their beauty products," but who also demand luxury. At the same time, they're concerned about what they put on their bodies, particularly dangerous ingredients or allergy triggers.
Further reading: Breaking the Multiethnic Beauty Boundaries
The brand's bestseller is Dark Children, described as "brick red meets chocolate." Its other hues include another deep shade, 1978 (violet), creamy nude tones (the matte Say No and pink-touched Private Jet), matte finishes (fiery orange Evil Twin, vibrant pink-based red Thieving Bandits and pink Unbothered), and more. The products incorporate shea butter and vitamin E for hydration and retail for $14.00 at goldlabelcosmetics.com.
Shaping Products Around Consumers
Today's vocal consumers are able to converse directly with brands via social media, offering immediate feedback on products. The range has been impacted by consumer input, particularly via social media, says Brown. She notes that this direct conversation allows her to shape the brand based on consumer concerns and needs—for instance, do they want pink shades or darker colors?
Ultimately, Brown says, consumers want products that make them feel good, that are easy to use, work for their skin and are designed with them in mind. Brown takes this mindfulness seriously. In developing a new blush range, she is taking into account that women with darker skin require more sheer tones. For lighter skin tones, she's sure to avoid using too much pigment.
Brown says her independent status allows her to do what she wants, to push her own vision, while listening directly to the people in her own community. Free of exterior influence, she's free to work toward her own eco-friendly and ethical standards.