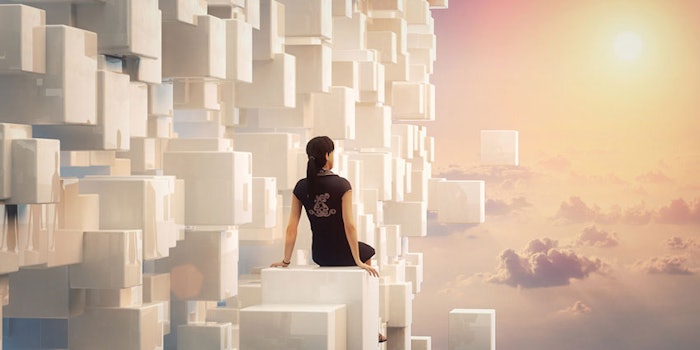 Beauty care is a high-innovation category. Whether launching a novel, never-before-seen technology, tweaking an existing product format or applying old materials in new ways, brands are finding creative strategies to elevate products and the consumer's experience.
This month, we celebrate the beauty world's diversity of ingenuity, including:
Connected packaging that brings brands alive on-shelf and beyond 
Madison Reed's AI-assisted hair color shade selection
Olay Duo's Dual-Sided Body Cleanser, which has created an experiential twist on a legacy brand
YouCam's augmented reality livestreaming app 
Mother Dirt/AOBiome's bacteria-rich skin care research 
Emerging ingredients that defend the skin from infrared light, pollution and more 
The nature of this industry (and the reason I love covering it) is such that by the time this article appears in print and online, several new, noteworthy beauty care innovations will have emerged. The future is bright.
Also this month, we introduce the latest in our monthly market report series: Natural Beauty and Personal Care and U.S. Bath & Body. These reports comprise the latest annual market values, segment data and insights, offering you and your teams a compact resource for brand and marketing strategies, product development and more. Look for additional reports each month, and if you missed last month's Global and U.S. Color Cosmetics Market Reports or our list of Top Global Beauty Care Companies, just visit www.gcimagazine.com/magazine/pastissues and click on our April issue.
See you next month.
Jeb Gleason-Allured
Editor in Chief
[email protected]
___________________________________________________
Global Cosmetic Industry Magazine Editorial Advisory Board
Alisa Marie Beyer
Coastal Salt & Soul
Marie Alice Dibon
Alice Communications, Inc.
Ada Polla
Alchimie Forever, The Polla Beauty Group
Art Rich, Ph.D.
A. Rich Development
Rick Ruffolo
R4 Innovations
Cristina Samuels
Mode Cosmetics
Laura Setzfand
Epiphany