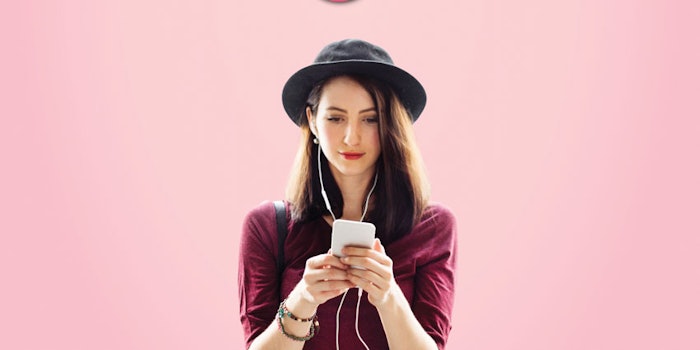 As a CTOa, when I tell people about Scentbird, one of the most frequent questions I get is, "What are you still working on?"
I now realize that even in the Amazon and e-commerce era (subscription included), the beauty industry is still considered a non-technical business—which is not true. So I want to talk about what it means to be a technical co-founder in a beauty business, as well as what are my responsibilities and function within the organization.
3 Critical CTO Responsibilities
I graduated from college with degrees in Applied Math and Computer Science, which means that I learned how to build a distributed computational network, lots of algorithms and math modeling. I use all the skills I learned there every day in my job. Here's how.
1. What actually happens when the client purchases a subscription?
First, it's important to look behind the website and see the full picture. Netflix once posted a great article that describes what happens when you hit "Play" in your app: it's a whole universeb. Same here at Scentbird.
When a customer signs up on the website and purchases a subscription, a lot of things happen. We process a payment and create a record for our fulfillment center so they can ship a package, track a shipment, send email notifications and so on. But what differentiates subscription companies is how sophisticated we are in these standard operations.
For example, you can just email a tracking number, or you can include a link to a service like Narvarc. You can even track how much time it takes to deliver your package to different areas and, based on that data, re-adjust your fulfillment.
Payments are always a big thing because it's one the most sensitive parts of the business. For example, a customer hits the submit button, some issue happens in the network between our datacenter and the payment gateway, and we report an error to a customer—but in fact, the charge goes through. So we have to check all the transactions that failed due to the network-related issue and make sure that the customers were either refunded or that we tracked a sale and sent a package to the client.
If you want to provide excellent service you have to dive deep and check all the cogs. I've learned a lot about online payments over the past two years by doing just that. And there is still room for improvement.
2. Better marketing through engineering.
Another important aspect of my work is marketing. This might sound strange, so let me explain myself.
In B2C companies specifically, the role of CTO and development is to provide opportunities to the business. In the case of marketing this means that, if there is a way to use a new acquisition channel or improve an existing one, we should find a way to do so—and to do it better than the competition.
For example, I do a workshop several times a year on email marketing from a technical perspective at the Entrepreneur Roundtable Accelerator. In these workshops I teach people that email marketing is not only about sending a dozen newsletters every week; it's also about the integrity of the email itself. This includes correct configurations, systematic approaches, and validation and monitoring. This is the CTO's responsibility.
Another good example is the Advertising on Facebook platform, which opened its API (application programming interface—a way to interact with an external system). This allows you to manage your ads, automatically scaling those that perform well and turning off those that don't. High-frequency trading is the nearest analogy for this type of system.
Here again, the CTO should know about all aspects of the business to find a way to make it better.
3. Building effective, autonomous teams.
That brings me to the last, but surely not the least, part of my job—team management and coaching. Scentbird has a relatively small team of 22 engineers, 100% of which are working remotely. Here, communications becomes one of the most important skills.
I think that the only way to make businesses more agile and deliver faster is to connect IT and business. Therefore, my job as tech leader is to teach and encourage my team to talk in business terms, not technical, when they have a dialog with logistics, marketing, customer support and other departments.
When done correctly, these two groups form highly efficient teams capable of achieving results by themselves without any additional micromanagement. A great example industry leaders have learned from Zappos' implementation of the Holacracyd system, which created a healthy environment for innovation and growth.
Footnotes:
aWhat is a CTO? The chief technology officer typically reports to the CEO in an organization and is charged with managing the organization's technical requirements and, sometimes, R&D. An in-depth review of the role by Investopedia explains that the CTO "develops policies and procedures and uses technology to enhance products and services that focus on external customers. The CTO also develops strategies to increase revenue and performs cost-benefit analysis and return-on-investment analysis." For more details, visit www.investopedia.com/terms/c/chief-technology-officer.asp
bTodd Hoff, "Netflix: What Happens When You Press Play?" December 11, 2017; highscalability.com/blog/2017/12/11/netflix-what-happens-when-you-press-play.html
cNarvar allows consumers to track the progress of their order in real time, receive notifications and prompts shoppers with other purchasing opportunities while they wait.
dHolacracy, developed by Brian Robertson, is a self-management system that focuses on improving the quality, speed and responsiveness of teams. Holacracy achieves these aims, its founder claims, by defining roles by work and updating descriptions regularly. Critically, the system places decision-making power at the team level, rather than management. At the same time, the entire organizational structure can be continuously restructured based on updates. Holacracy also demands that the organization's rules be "visible to all" and binding to everyone in the company, including the CEO.