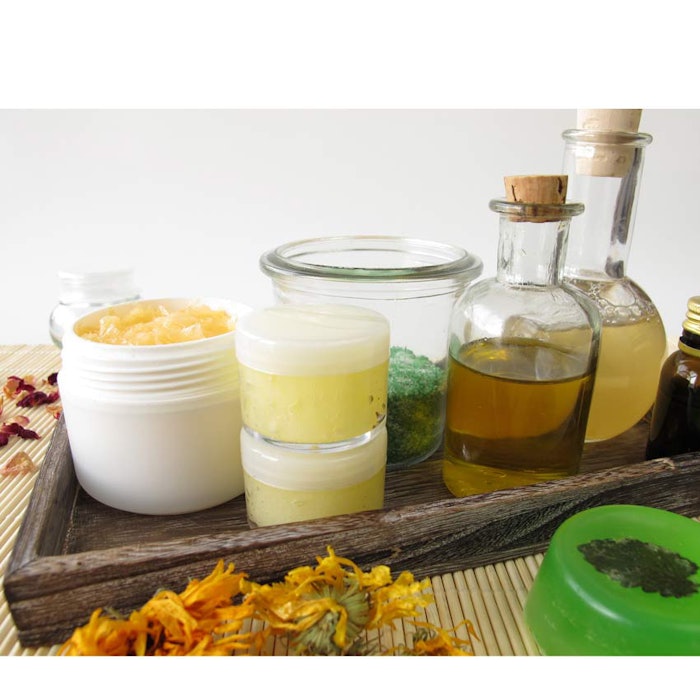 It's not against cosmetics regulations to cook up cosmetics in your kitchen, but the U.S. Food and Drug Administration (FDA) has created a new small business section on its website to alert and inform the growing number of DIY and homespun cosmetics makers about adulteration.
In its update, the FDA cited a "Good Manufacturing Practice (GMP) Guidelines/Inspection Checklist," a list of factors an FDA investigator will look at during an inspection. It said it posted this list of GMP guidelines to alert firms to some factors to keep in mind when planning their manufacturing conditions and procedures whether at home or in a salon.
The FDA said a product can become adulterated due to:
Color additive violations: Misuse of color additives makes a product adulterated.
Prohibited and restricted ingredients: Violating the restrictions on the use of these substances makes a cosmetic adulterated.
Packaging: The composition of its container may make the contents "injurious to health."
Microbial contamination: Cosmetics are not required to be sterile, but microbial contamination can pose a health hazard, making a product adulterated. (See "How must I test my products and ingredients?")
Other contaminants: Unwanted substances from a number of sources may adulterate a product.
Any other problem that could make the product unsafe for consumers when they use it according to directions on the label, or as it is customarily used. (See the FD&C Act, Section 601)
In addition, "newcomers to cosmetic manufacture sometimes think that because they have used a product themselves with no apparent problems, or because the ingredients are 'natural,' 'organic,' or 'botanical,' the product must be safe. This assumption is not correct," the FDA said.
The FDA reiterated it has not defined the term "natural" and has not established a regulatory definition for this term in cosmetic labeling. It also doesn't have regulations for the term "organic" for cosmetics, which is regulated by the U.S. Department of Agriculture (USDA) regulates for agricultural products under the National Organic Program (NOP).
The FDA requires a list of ingredients for cosmetics marketed on a retail basis to consumers (Title 21, Code of Federal Regulations (CFR), section 701.3). Cosmetics that fail to comply with the Fair Packaging and Label Act (FPLA) are considered misbranded under the FD&C Act. The FDA can take action against cosmetics on the market that are in violation of these laws, as well as companies and individuals who market such products.