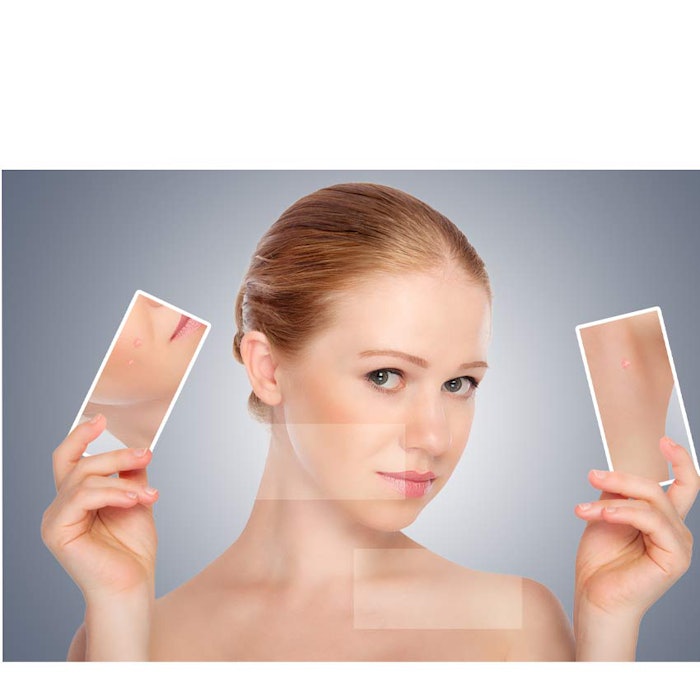 Marketers: Watch your cosmetics claims. The U.S. Food and Drug Administration (FDA) has issued a warning to a company about some of its product label and website claims that it said provides evidence the products are intended for use as drugs.
Are Your Cosmetics Intended for Use as Drugs?
The FDA issued a warning letter to Reviva Labs Inc. saying claims on its product labels and website indicate that certain products are drugs under section 201(g)(1)(B) and/or 201(g)(1)(C) of the Federal Food, Drug, and Cosmetic Act, because they are intended for use in the cure, mitigation, treatment, or prevention of disease and/or are intended to affect the structure or any function of the human body.
These Phrases Could Deem Your Product as a Drug 
Examples of Reviva's claims, which would deem the products drugs, include:
[On the Product Label]
"Our cream's complex formula includes … ingredients that can help increase fatty tissue volume to…plump up…"
[Website]
"Special new peptides and additional ingredients can help increase the volume of fatty tissue."
"[H]yaluronic acid can help…reduce inflammation…"
[On the Product Label and Website]
"Reduces blemish-causing bacteria…"
[Website]
 [Glycolic acid—an ingredient in your product] "It is used…reduce hyperpigmentation, lessen sun damage..."
[On the Product Label]
"Results for lightening age spots or discoloration like never before…"
 "[H]elping to fade dark spots…"
[Website] 
"Stimulating your skin's own collagen and aiding new collagen production is a different story — and the focus of this cream."
"Its Palmitoyl Tripeptide-5 sends signals to dermal fibroblasts to synthesize new collagen (the peptide isn't absorbed to reach fibroblasts; it acts like a messenger)."
"Coenzyme Q10 (CoQ10 or ubiquinone) has antioxidant and anti-inflammatory effects."
FDA experts have said, in general, cosmetics companies should refrain from using certain "anti-" anything terms if they are marketing the product as a cosmetic. The FDA doesn't offer an official list of wording to use when marketing a product for each instance, which is why a company should consult with regulatory and legal experts on a case-by-case basis before making any claims in marketing. However, companies can find guidelines on whether a product is a cosmetic, a drug or both on the FDA's website. 
Read more of the story in GCI's affiliate site C&T.