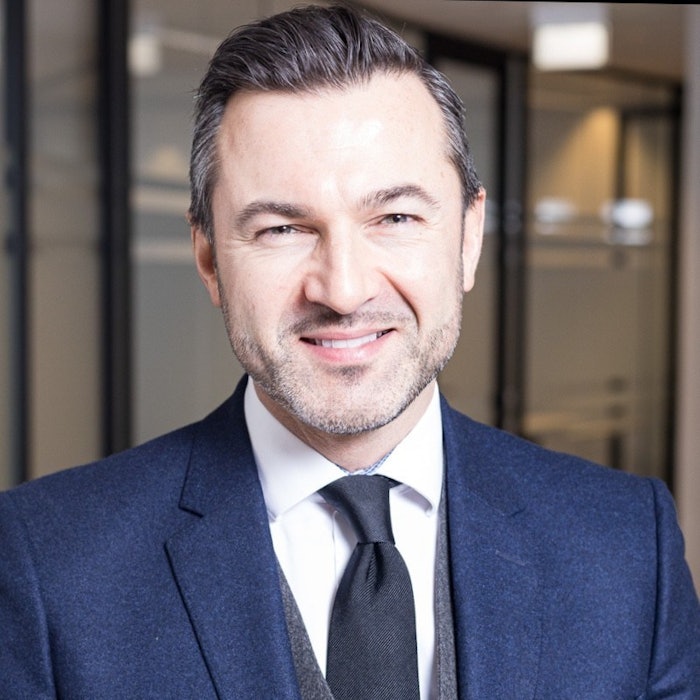 Univar Solutions Inc. has announced the appointment of Tony Jaillot as vice president of global beauty and personal care. Jaillot will lead the company's sales, marketing, technical and product management efforts across the beauty and personal care end market. He will report to Matthew Ottaway, senior vice president of consumer solutions.
Related: NuFace Names Jessica Hanson New CEO
Jaillot previously held senior beauty care leadership roles with BASF, Cargill, Ciba and IMCD. He holds multiple science degrees and business degrees and is considered a renowned industry consultant.
Nick Powell, president of ingredients and specialties, said, "With decades of experience in driving growth across the Beauty & Personal Care market combined with his passion for sustainable products, Tony is a perfect fit as we continue to deliver the solutions our customers and suppliers demand. Tony has a passion for building multicultural teams and delivering innovation, as well as an unwavering commitment to collaboratively matching our suppliers' products with customer needs."
Ottaway said, "Tony brings leadership and expertise to a global Beauty & Personal Care solutions team dedicated to providing customers with unmatched support and expertise across the globe by leveraging Univar Solutions' premier product portfolio."
Jaillot said, "I am excited at the opportunity to join what I believe is the global leader in ingredient and specialty distribution within the beauty and personal care industry. I believe the premier product portfolio, global sales and technical network, along with cutting-edge clients positions Univar Solutions to continue our leadership position in this market."