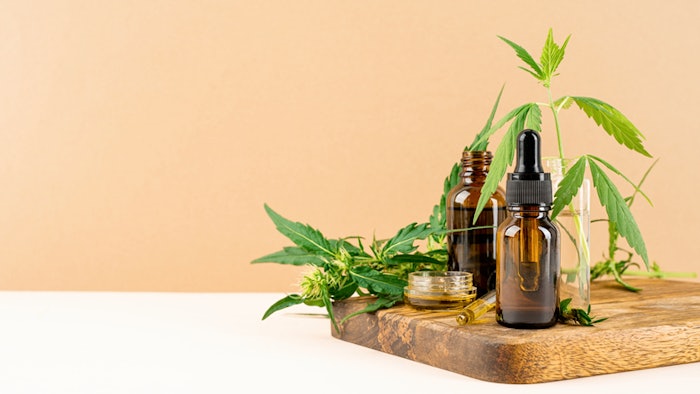 BASF has introduced ComfortBD (INCI: Cannabidiol) to the U.S. market. The natural CBD-based ingredient is derived from industrial hemp grown on farms in the United States intending to seek certification for their organic growing practices. ComfortBD is an ingredient that supports the look of a mattified complexion and soothes the appearance of red, irritated skin.
Nader Mahmoud, vice president of business management for personal care North America, believes that consumers have shifted their focus toward sustainability in a post-Covid world.
Related: Phenols to Lead the Cosmetic Preservatives Charge Through 2027
"CBD is the perfect candidate for [sustainable solutions] as it's a natural solution that provides relaxing and calming properties," Mahmoud said. "Our research and development team has deep expertise with plant and botanical extracts. They found the exact synergy and combination to create an active ingredient extracted from L. cannabis sativa sourced and sustainably grown in the United States."
ComfortBD, with monitored levels of CBD over 80% and less than 0.2% total THC, demonstrated efficacy in both in vitro and in vivo tests. The development of diverse skin care formulations has shown the flexibility of ComfortBD in final products with no impact on color or odor.
ComfortBD is one of several recent examples of how BASF's care chemicals division is addressing future challenges.