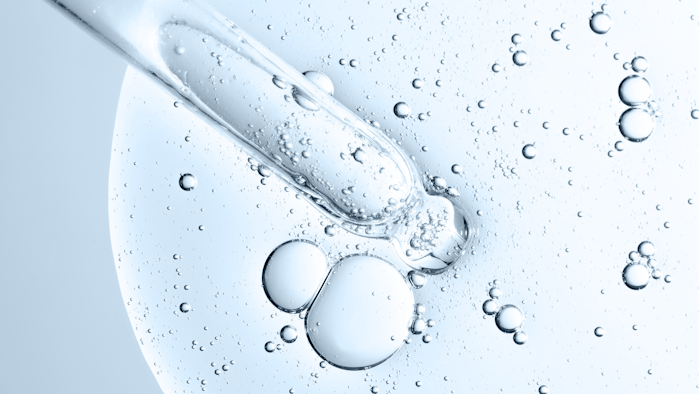 Wacker recently presented four silicone elastomer gels for cosmetics and hair care at in-cos Global 2023, showvasing a more sustainable approach to silicones.
Related: Detachable Microneedles Pinpoint Delivery for Anti-aging Effects
Previously, conventional silicone elastomer gels were often formulated with volatile siloxanes. Instead of a siloxane-based solvent, these products contain organic substances and stabilize the gel's crosspolymer network to enhance spreadability.
The four ingredients include:
Belsil EG 3000 (INCI: Isohexadecane, Dimethicone/Vinyl Dimethicone Crosspolymer) — A transparent silicone elastomer gel that offers a pleasant skin feel for use as an additive in products such as moisturizing creams, foundations and deodorants.
Belsil eco EG 3001 (INCI: Undecane, Tridecane, Divinyldimethicone/Dimethicone Crosspolymer) — A colorless, translucent elastomer gel that is light and powdery. ​
Belsil eco DM 3096 (INCI: Dimethicone, Dimethiconol) — A blend of low-viscosity dimethicones and a high-molecular dimethiconol that is suitable for hair care products. Due to its composition, it combines the properties of the low-viscosity fluids and the extremely high-viscosity dimethiconol.
Belsil GB 3010 (INCI: Isododecane, Dimethiconol) — Suitable for formulation in hair care products, this ingredient is an alternative to conventional gum blends that contain volatile siloxanes as solvent. Applications include split-end fluids that give damaged hair a sleek appearance.
With its eco products, Wacker aims to respond to the rising demand for silicone products that are based on renewable raw materials.