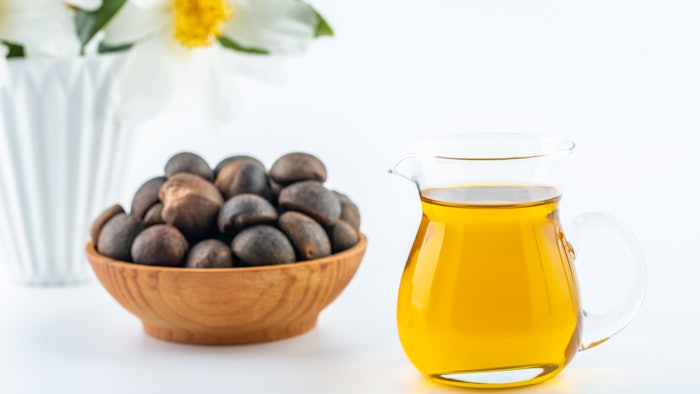 Laboratoires Expanscience has launched Epionine Bio (INCI: Camellia Oleifera Seed Oil), a liposoluble active ingredient rich in unsaponifiables (ß-amyrine) and sustainabily sourced in China.
Epionine Bio aims to help develop formulas able to act on skin and mind well-being for a holistic approach to beauty. Its organic certification in addition to the company's molecular distillation process offer traceability quality of the product, per the company.
Related: Laboratoires Expanscience Wins Sustainable Ingredient Award for Calybiota Bio
According to the company, at the skin level, the ingredient protects against internal and external stressors while providing hydration and relief for dry and sensitive skin. At the mind level, it reduces stress, improves emotional state and boosts self-confidence.