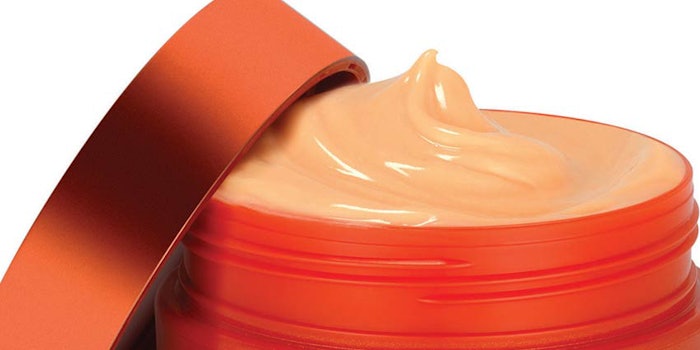 More than ever, consumers want to know what's in their skin care. Product reviewers and beauty influencers are more than just scrupulous label readers—they're armchair chemists, scrutinizing formulas at an atomic level.
As the level of sophistication and access to ingredient knowledge grows, Western consumers, already versed in corrective beauty claims, are becoming increasingly interested in preventive measures to maintain overall skin health. So it's really no coincidence so much attention is now pointed toward the Asian skin care market. 
Further reading: Lessons from the Korean Skin Care Market
Ingredients Long Game
As a marketer for a Japanese skin care company, I'm often faced with products containing key ingredients that are generally considered unusual in Western markets because of either 1) their derivation or 2) because they connect to a skin care philosophy that is couched in long-term skin health, rather than immediately addressing a post-facto skin concern.
Previously: DHC Brings Japanese Beauty to the United States
In terms of strategic planning, some ingredients come with real challenges, not least of which is localizing their claims while cultivating the voice, integrity and authority of the brand. Skin care technology reportage happens nearly as quickly as the development of the technology itself, so marketers are faced with a tall order: how to make ingredient claims that are salient and forward-thinking, yet engaging enough to convert potential customers into brand enthusiasts.
This question becomes exponentially more challenging when working with atypical ingredients. Placental extracts, Asian-native botanicals and algae-derived antioxidants create clickbait and controversy in the beauty socialsphere, but turning that initial engagement into brand activation is a cagey proposition.
Astaxanthin is the New Black
The company I work for is currently launching a product in the U.S. market that contains the algae-derived antioxidant, astaxanthin. For years, astaxanthin has been used as a healthcare supplement in the U.S. and Japan, but the Japanese skin care marketplace has a more prolific history of using it in topical skin care.
It's not uncommon to see astaxanthin creams in drugstores and skin care shops throughout Tokyo, but in the U.S., save for specialty wellness retailers, it's virtually nowhere to be found. In a landscape entrenched in "fix-it-fast" skin care, a sometimes tenuous understanding of antioxidant efficacy, and little-to-no social proof, championing the virtues of an atypical ingredient requires more than a templatized launch strategy.
There's no direct "ride the Asian skin care trend" path here. Instead, astaxanthin becomes a chapter in our story of antioxidant-based products, of total skin health, of the "long game" ideology that underpins Asian skin care marketing.
Skin care is, without question, a long game, and this notion is imbued in our messaging across all of our platforms. Key ingredients aren't simply selling points for new launches, they become vital touch points in our brand DNA.
Education or TMI?
It's not difficult to drift into "benefit bleed" when presenting a new product with atypical ingredients. The urge to throw in every single use case and data point is powerful, and before you know it, you have a position-less product and a clunky launch campaign that fatigues and confuses the consumer.
"Too much, too soon" is always a content no-no, but even more so when introducing a new ingredient to your audience. Overstating a problem or over-explaining a solution to get the message out can read as manipulation.
And with a three-second timeline to capture click-through, that information needs to connect with your audience as quickly as it is read. With astaxanthin, we don't delve into the carotogenesis processes or harvesting methods, but rather, explain where astaxanthin comes from and why it's important for your skin (fights free radicals and environmental stress).
Glossaries, consumer-friendly graphics and short, snackable videos for educational deep-dives give bloggers, influencers and enthusiasts space to geek out in a way that empowers them to make informed but guided decisions and post their findings accordingly. For messaging to catch fire, marketers need to distill these explanations and use best practices to keep assets aesthetic, consistent and clear, both visually and textually.
The Total Story
Once your enthusiasts 1) enjoy a product with an atypical ingredient, 2) understand how that ingredient works in a way that can be communicated quickly, and 3) can connect the ingredient and product effortlessly into your overall narrative, your brand has a far better chance of gaining traction in the beauty socialsphere.
That unusual ingredient resists becoming gimmickry that will burn out before the product hits the shelves. Instead, the ingredient creates an immediate pathway to your brand and your company becomes known as a specialist—and an interesting one at that.
Having ingredient-based points of difference is never the total story of your brand, but it can be a cornerstone that makes your company memorable, social-worthy and above all, successful.
Cynthia Popper has over a decade of content and branding experience in lifestyle and beauty, working with such brands as DHC, Benefit, and bareMinerals. Having previously worked in Tokyo, Cynthia's expertise has been featured in Refinery29, Japan Today and Nylon Singapore. Find Popper on Twitter as @CPopper.