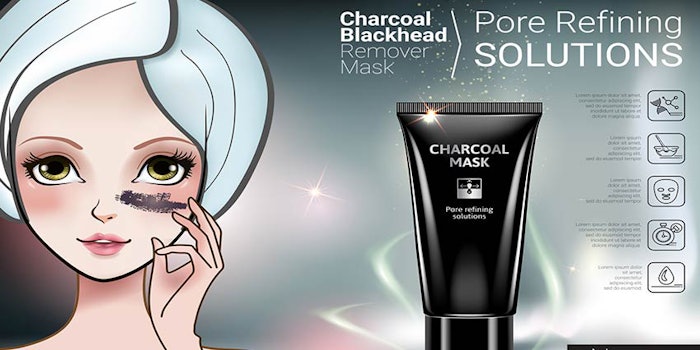 Skin care is on track for sales of $130 billion by 2019, accounting for a bit more than a quarter of the total beauty care industry value, according to figures from Nikola Matic, director, chemicals, Kline Group. The skin care sector also accounts for 41% of the global volume of ingredients, he added, meaning that the category remains a high-innovation space. 
Product Innovation
Facial skin care, unsurprisingly, accounts for the largest share of the segment, according to Matic. Indeed, facial treatments are having a bit of a renaissance at the moment, with new anti-aging and neurocosmetic treatments, anti-aging concepts for young consumers and men, the growing diversity of highly sensorial masks (bubble, food-based, etc.), emerging claims such as anti-pollution for urbanized consumers and blue light defense, and a wide array of highly sensorial ingredients, including clay, charcoal and mud.
In the larger scope of skin care, consumers desire multifunctional offerings to maximize benefits.
The Rise of Active Ingredients
The desire for unique claims and efficacy has led to moderate to high growth for specialty ingredients, Matic noted, with a total market value of about $9.2 billion.
The actives market, driven by more conceptual products, has enjoyed high growth, as well as significant R&D activity and market and customer fragmentation. Actives include materials such as synthetics, enzymes and coenzymes, proteins and peptides, marine ingredients, biotechnology and botanicals.
Top Actives Markets and Segments
Actives-driven beauty isn't yet universal, primarily due to cost constraints in some markets, Matic explained. Today, the top-growing markets for overall ingredients include India, China and Southeast Asia, followed by the United States. But when it comes to actives, Europe and United States lead, followed by China and Brazil.
The top segments for active ingredients are anti-aging, hair care, anti-inflammatory, skin whitening, sun protection and anti-acne. Anti-aging is the lead area of actives in the United States, Europe and China. Hair care is the top actives segment in Brazil.
The leading actives sources are botanicals, followed by biotechnology, proteins and peptides, synthetics, marine ingredients, and enzymes and coenzymes.