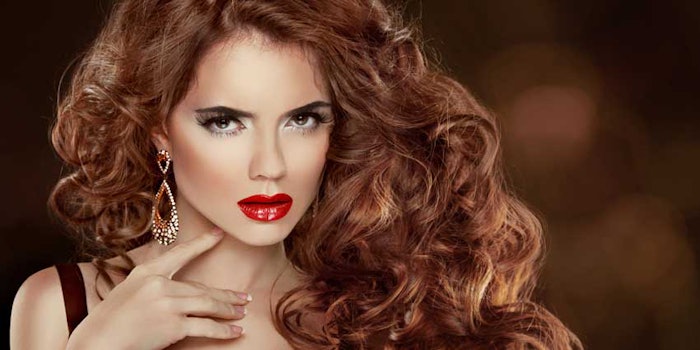 Sustainability, anti-pollution, food-inspired beauty … these are just a few of the many trends Cosmetics & Toiletries and Global Cosmetic Industry observed at in-cosmetics Global 2017. Several new actives launched at the show—following these trends and more—are highlighted here.
SEPPIC
Focusing on a mood paint theme, SEPPIC categorized its actives based on pop art, street art, Renaissance, surrealism and naïve art. The latest launch at the show was Subligana (INCI: Glycerin (and) Water (aqua) (and) Harungana Madagascariensis Extract), an active sustainably derived from Malagasy biodiversity that addresses blemished and acne-prone skin.
Subligana reduces inflammation, oxidative stress and the appearance of whiteheads. It inhibits lipase activity and lipid peroxidation while refining texture and purifying pores, among other benefits.
The ingredient is sourced in Madagascar by Serdex utilizing Harungana madagascariensis leaves, which are traditionally used against asthma and skin disorders. The leaf juice can be utilized to heal wounds and the bark against gastric ulcers.
Naturex
Linking food or superfruits to beauty is increasing in popularity with the antioxidant properties received. Chakah Honey was introduced to the cosmetics market as a recent discovery from the Yucatan region of Mexico, used for traditional Mayan civilization medicine. With moisturizing and energizing properties, the ingredient has high traceability and is designed to use in formulations such as creams and serums, anti-aging products and alphabet creams. The microbiology of the honey is monitored and the ingredient is approved in China.
Additionally, Naturex launched the line, BeautyFood, which included green tea (INCI: Camellia Sinensis Leaf Extract) and kale (Brassica Oleracea Acephala Leaf Extract) to detox skin, and cocoa (INCI: Theobroma Cacao (Cocoa) Extract) and rhubarb (INCI: Rheum Palmatum Root Extract) for nourishing, plumping and moisturizing the skin.
Eliorelys (INCI: Glycerin (and) Betaine (and) Water (aqua) (and) Prunus Cerasus Flower Extract) was another launch from the company, reducing the visual damage from photoaging. With anti-inflammatory properties, the natural active helps improve the barrier function, protect the extracellular matrix and helps protect skin from photoaging with antioxidants.
Gattefossé
Dipping into the realm of eco-friendliness, Gattefossé developed a green and non-toxic process allowing the extraction of unattainable components with conventional solvents. Gatuline Link n Lift (INCI: Fructose (and) Glycerin (and) Water (aqua) (and) Aesculus Hippocastanum (Horse Chestnut) Extract) is the first cosmetic active obtained using the natural deep eutectic solvents technology.
Givaudan Active Beauty
Why launch one active if you can launch two? Givaudan Active Beauty is working on not only benefitting skin, but also hair.
ResistHyal (INCI: Water (aqua) (and) Sodium Hyaluronate (and) Hydrolyzed Hyaluronic Acid (and) Phenoxyethanol (and) Lactic Acid) is a bio-active 7-in-1 hair beauty enhancer ingredient acting on keratin infrastructure called. It also meets consumers' expectations for multifunctional products. The seven properties to improve dull and coarse hair include: hydration, natural volume, frizz reduction, resistance, pollution protection, shine and softness.
Revivyl (INCI: Propanediol (and) Orobanche Rapum Extract) is the first holistic skin renewal accelerator with six effects. The benefits include: protection of epidermis stem cells, reactivation of cellular metabolism, stimulation of epidermis cells differentiation, reinforcement of skin barrier, reactivation of natural exfoliation and active protection of skin microflora.
Mibelle Biochemistry
Mibelle Biochemistry also introduced two new actives at the show, both helping skin.
SensAmone P5 (INCI: Pentapeptide-59 (and) Hydrogenated Lecithin (and) Butyrospermum Parkii (Shea) Butter (and) Phenethyl Alcohol (and) Ethylhexylglycerin (and) Maltodextrin (and) Water (aqua)) is a biomimetic peptide, which reduces skin sensitivity for relieved and more resistant skin. This ingredient contains a sea anemone protein, which inhibits TRPV1, a pain receptor present in skin. In vitro studies confirmed this synthetic pentapeptide activates the inhibition of pain receptors.
InfraGuard (INCI: Caesalpinia Spinosa Fruit Pod Extract (and) Propylene Glycol (and) Helianthus Annuus (Sunflower) Sprout Extract (and) Sodium Benzoate (and) Phenoxyethanol (and) Water (aqua)) helps protect the skin from infrared radiation aging. In vitro studies showed this ingredient blocks the formation of reactive oxygen species and inhibits MMP-1 up-regulation in fibroblasts after infrared irradiation.
Evonik
Evonik not only rolled out with a new active, but also featured a range of active ingredients, which fell under categories such as anti-aging, moisturization, dry and sensitive skin, protection, skin tone modulation, scalp and hair care, AP/deo and body care. According to Petra Biehl, global marketing manager, some trends the company noticed included textures, sensory, personalization, tattoo care, touch, feel and actives.
Tego Pep 4-Comfort (INCI: Glycerin (and) Water (aqua) (and) Tetrapeptide-63 Acetate) is the newest active launched at the show, offering relief to sensitive skin. This ingredient helps address key symptoms of sensitive skin conditions such as redness, stinging and burning.
In Sum
The list can continue and as mentioned previously, these are just a few of highlights out of hundreds if not thousands of new launches. Stay tuned for further trends, technologies and ingredient launches from the show.