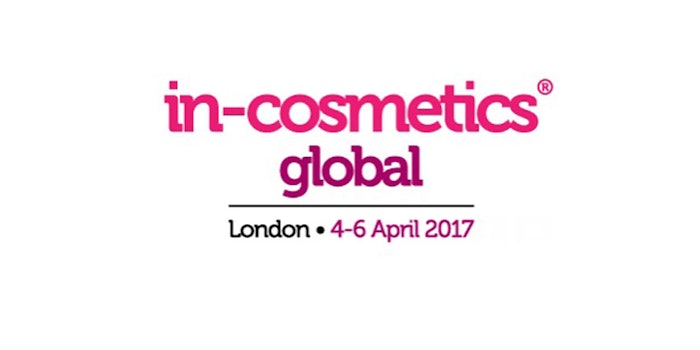 It was recently announced that in-cosmetics Global, which is set to take place on April 4-6, 2017 in London, will feature a new Sustainability Corner.
The event's new interactive space will showcase sustainable formulations as well as manufacturing processes. The sustainability corner will include 15 pods presenting a sustainable product or project from companies such as BASF, Clariant, DSM Nutritional Products, Earthoil Plantations and Kolb. It will also house a stage for presentations from suppliers regarding key aspects of sustainability.
The space itself is to be made from renewable resources and will provide an open forum to discuss sustainability as well as showcase how the cosmetic sector is supporting the UN Sustainable Development Goals (SDGs).
Update: 
Global Cosmetic Industry and Cosmetic & Toiletries are partnering with in-cosmetics Global to explore what sustainability means for the industry, in regards to both the brand marketing/packaging angle and the technical/formulation/ingredients angle, respectively.
Cosmetics & Toiletries' managing editor, Rachel Grabenhofer, has confirmed that James Clark, director of the Green Chemistry Centre of Excellence at the University of York will be the speaker for Day 2.
Jeb Gleason-Allured, editor in chief of Global Cosmetic Industry stated, "Sustainability is the future of the beauty industry. Ethical, sustainable brands can generate consumer goodwill and consumer loyalty, according to a recent analysis from Mintel. In fact, 43% of generation Z consumers are willing to pay a premium for products from ethical, sustainable brands and to promote them on social media. Brands, suppliers and retailers have responded to this trend with social responsibility programs, new energy efficiencies, innovative formulations and packaging, and more. The only question is: where is sustainability going and how will the industry respond? That's what we'll explore at in-cosmetics Global."
Both Grabenhofer and Gleason-Allured will moderate each morning's opening session that will include keynotes and exhibitors held in the Sustainability Corner.
For more information visit: www.in-cosmetics.com